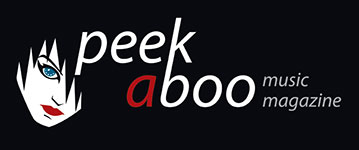 like this cd / digital review
---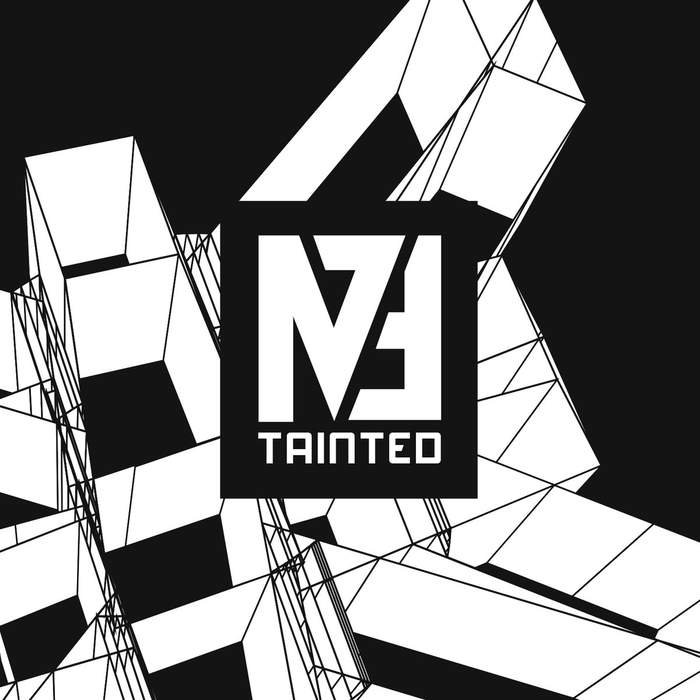 M73
Tainted
Music
•
CD / Digital
EBM
•
Electro
[83/100]

Laebel Music
14/01/2020, Jurgen BRAECKEVELT
---
M73 is the solo project of John R. Mirland, composer and producer of Am Tierpark, Negant, Mirland and many other projects. He not only produces and composes M73, he also takes on the vocals. In a style that combines both EBM tunes and melodic Minimal. It is beautiful in its simplicity. The debut album was christened 'Tainted' and offers 10 songs fueled with strong electro, angled melodies and lyrical synths that grow through the arrangements like a pendulum.
'V12' is an opening song which immediately lets you know this is much more than just an appetizer. The first 30 seconds it presents itself to your eardrums as an old style techno song, only to turn after a blissfully quiet passage into a slow, yet pounding EBM song.
Mirland's voice is not immediately aggressive by nature, but this does not distract from the solid content of an unstoppable EBM freight train that thunders past you. 'Supremacy' sounds almost full of love. Dragging, without hurry, modest and polite.
And what if the Lord would be dirty in nature? 'Dirty God' as a title in itself already sounds... how should I put it.. not so polite, right? And yet this rather synth-pop-sounding song with an EBM touch is just as haunting as the previous track.
There's also some good old straight lush EBM sound on this album with songs such as 'Lowlife', 'Zeroes' and 'Nomad'. Robust rhytmn sections, short-cut synths that terrorize your ears in a somehow monotonous way. The strong army of EBM enthusiasts only get one advice: im Rhytmus bleiben!
Knowing Mirland, there are always a couple of songs that lurk over the edge of several musical styles within the broad electro landscape. 'Mindbender' is one of them, balancing on the thin line between electro, Techno, and maybe even Dance. However, it remains nicely and pretty dark while the vocals and the beats keeps it away from real Dance Music. Anyway, also in this song Mr. Mirland is well in control of the technological and musical gadgets at his disposal. He clearly has enough experience in electro world to make him do his own thing … and he is goddamn right!
'Tainted' is more than a just good debut album, composed by an already seasoned musician, producer and now also vocalist. The electro / EBM fan will certainly find his / her thing! On this M73 debut album Mirland show us yet again how able he is to find the perfect balance between danceable, yet dark enough music.
Jurgen BRAECKEVELT
14/01/2020
---
M73 is het muzikale soloproject van John R. Mirland, componist en producent van Am Tierpark, Negant, Mirland en vele andere projecten. M73 produceert en componeert hij niet alleen, hij neemt ook de vocalen op zich. In een stijl die zowel EBM-melodieën als melodieuze minimal combineert. Het is mooi in zijn eenvoud. Het debuutalbum werd Tainted gedoopt en biedt 10 nummers die bol staan van stevige electro, hoekige melodieën en lyrische synths die als een slingerplant door de arrangementen heen groeien.

Openingssong V12 laat meteen voelen dat het meer is dan een tussendoortje. De eerste halve minuut is het eerder een technosong, om dan in een zalige passage over te gaan in een rustige, maar met stevige beats ingepakte EBM-song.
Mirlands stemgeluid is niet echt agressief van aard, maar dat doet niets af van het toch stevige gehalte van de EBM die als een onstopbare goederentrein voorbijraast. In Supremacy klinkt het bijna liefdevol. Slepend en zonder haast, ingetogen en welvoeglijk.
En wat te denken over dat de heer zelve dirty van aard zou zijn? Dirty God als titel op zich klinkt… hoe zou ik het verwoorden.. weinig liefdevol, niet? En toch is ook deze eerder synthpop-klinkende song met een EBM-toets even indringend als de voorgaande.
Ook good old straight EBM weerklinkt weelderig met songs als Lowlife en Zeroes en Nomad: een stevige ritmesectie, kort afgesneden synths die monotoon je gehoorsorgaan terroriseren. Het strakke legertje EBM-liefhebbers krijgt maar één advies: im Rhytmus bleiben….

Er staan ook, Mirland kennende, een aantal songs op die even over de rand van een aantal muziekstijlen uit het brede electro-landschap gaan loeren. Mindbender is er zo ééntje, balancerend op de lijn tussen electro en techno, tot zelfs tegen de dance aan. Het blijft echter mooi donker qua vocalen en de beats die een aantal cijfers lager blijven dan wat de dance haalt. Anyway: het is hier ook wel de heer Mirland die de technologische snufjes bedient en hij heeft al genoeg muzikale electro-watertjes doorzwommen om gewoon ronduit zijn ding te doen, en gelijk heeft hij!

Tainted is een meer dan goed debuutalbum van een doorwinterd muzikant, producer en nu ook vocalist. De electro/EBM-liefhebber zal er zeker zijn/haar gasing in vinden. Mirland weet als geen ander hoe hij perfect de balans tussen dansbaar en meer dan donker genoeg kan vinden. En dat bewijst hij met dit debuurt meesterlijk.
Jurgen BRAECKEVELT
14/01/2020
---