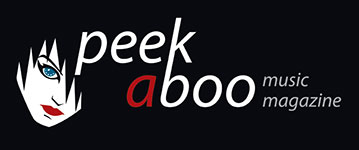 like this cd / vinyl review
---
POUPPEE FABRIKK
Armèn
Music
•
CD / Vinyl
EBM
•
Oldschool EBM
[95/100]

Alfa-Matrix
31/03/2020, Jurgen BRAECKEVELT
---
Poupéé Fabrikk, the Swedish old school EBM machine that roar intrepidly with their Elektronisk Kroppmusik. They are often compared to pioneers such as DAF and Nitzer Ebb. They make it clear that gems don't always have to be finely cut or polished to be able to shine. No, it's clear they may also be raw and straight from the heart. Their minimalistic approach proves minimal is maximal. Their previous release, The Dirt, dates back to 2013 and was more like a retrospective upon which old demos had some plastic surgery and the necessary Botox for tighter skin or sound. So this means Armèn is their first real fully fledged studio album since the 90s.
What has changed? At the base not much, it's still uncompromising hard and sturdy old school EBM. Not lacking the necessary dose of aggression, for ten whole songs. Henrik Björkk's impressive vocals, devastating bass lines and hard as steel indestructible pounding beats. Are they taking it to the next level? Most certainly! Harder than ever before straight in your face, sparing nothing. Stomping electronics that give one several ear-gasms, lasting for ten songs, in my humble opinion.
Where to start? Gosh... well, at the first gem maybe. 'Only Control' takes us back to the good old age of Nitzer Ebb style EBM. Albeit even harder and bolder than we know it. Same for 'Blessings' which feels like an endless army marching over you, raw and metallic. Like grinding wheels that spit fire, making one melt away from the intense heat.
The next track 'Burn Forever' stands out to us. With nice sweeping noise filters over the repetitive bass thumping, it has an industrial touch. 'A Line In The Sand' receives a similar wicked layer on top. Nice fat synths with some samples played through in quite an artistic way.
While the long wait for the release of this album almost made us fade away from sorrow, this piece of work is overwhelmingly tight and strong where many other recent EBM releases are quickly forgotten. In my opinion a number of songs, if not most, on this album are destined to stay. For instance 'Tripshitter' and 'I Am Here To Stay', excel in the simplicity which makes old school EBM so great!. Minimalistic yet still sounding like a demolition explosion that makes skyscrapers collapse.
Pouppéé Fabrikk also wrote a very expressive song, sung in their own Swedish mother tongue, 'Kom Ta Min Smärta' (Come Take My Pain). A full two minutes and forty-two seconds of torture. One can already feel the pain from dancing in those slightly too tight Dr Martens that will take you all over the dance floor almost endlessly. Believe me, this is already a club classic stomping song!
Armèn became an album close to perfection, old school to the bone, which puts Pouppéé Fabrikk again firmly on the EBM map. Simply open those shelter bunker doors as it will take much than reinforced concrete to keep these aggressive bass and beats and their berserk fan base out!
Jurgen BRAECKEVELT
31/03/2020
---
Poupée Fabrikk. De Zweedse oldskool EBM machine die onverschrokken voorbij dendert met hun Elektronisk Kroppmusik. Ze werden vaak vergeleken met pioniers als DAF en Nitzer Ebb. En het moet niet allemaal haarfijn geslepen zijn of blinken door het aantal karaat. Nee het mag ook robuust, recht uit het hart komen. Dat daarvoor niet veel nodig is bewijst hun minimalistische insteek. Hun vorige – The Dirt- dateert al weer van 2013 en was een terugblik waarbij oude demo's een plastischchirurgische ingreep ondergingen en met een strakke huid en de nodige botox werden uitgebracht. Armèn is hun eerste volwaardige nieuwe studioalbum sinds de jaren 90.
Wat is er veranderd… aan de basis niet veel. Compromisloos hard en stevige oldskool EBM. Niet vies van de nodige agressie, 10 songs lang. Henrik Björkks indrukwekkende stem, verwoestende baslijnen en hardstalen en aldus overwoestbare steenharde beats. Naar een next level opgetrokken? Jazeker: meer dan ooit in your face en nietsontziend. Stampende elektronica die ons verscheidene oorgasmes bezorgen. Enfin: wat mij betreft de volle 10 songs lang.
Waar beginnen… Goh… bij de eerste parel dan maar. Only Control gaat inderdaad terug naar de Nitzer Ebb-style van EBM. Zij het niet liederlijk lief, maar wel brutaler dan ooit. En wat te denken van Blessings. Het voelt alsof een eindeloze armada over je heen walst. Rauw en metaalachtig. Slijpschijven die vuur spuwen tot je wegsmelt van de hitte. En dat blijkt ook, Burn Forever wijst er ons op. Met een mooie noisefilter over de repetitieve basdreunen, krijgt het een industrieel tintje. A Line In The Sand kreeg ook een gestoorde toplaag. Lekker vette synths met wat samples erdoor heen gedraaid op een vrij artistieke manier.
Het lange wachten op dit album moet ons echter niet doen wegdeemsteren in treurnis. Wel integendeel: het is zo overweldigend strak dat een in plastic vacuüm getrokken stuk wild er nog bij verbleekt. Voor mij zijn een aantal songs nog méér dan de andere nu al bestemd voor de eeuwigheid: Tripshitter en I Am Here To Stay. Ze excelleren in eenvoud en dat maakt voor mij persoonlijk de oldskool EBM zo geweldig. Minimalistisch en toch klinkt het als een explosie die een wolkenkrabber doet ineenstorten.
Voor de allereerste keer brengt Pouppée Fabrikk ook een zeer expressief nummer in hun Zweedse moedertaal, Kom Ta Min Smärta (Come, Take my pain). 2 minuten en 42 seconden marteling. Je zou van minder pijn krijgen in die net te krap bemeten Dr Martens die je eindeloze meters dansvloer laten verkennen. Want dit is nu al een club-classic song!
Armèn is af, is oldskool tot op het bot en zet Pouppée Fabrikk weer wat steviger op de EBM-kaart. Open die bunker, want het zal meer dan gewapend beton moeten zijn om de agressieve bassen en beats en een uitzinnige fanbase in toom te houden.
Jurgen BRAECKEVELT
31/03/2020
---