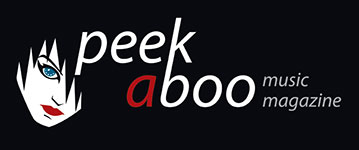 like this cd review
---
TECHNOMANCER
System Failure
Music
•
CD
Cyberpunk
•
EBM
•
Electro
•
Future Pop
[90/100]

Emmo.biz
13/07/2013, Filip VAN MUYLEM
---
Technomancer aka Roy Julian Digre has finally released his best full album (since the creation in 2004)! So far YouTube was the channel to get material from Technomancer and now we can finally match Technomancer to the greatest on earth!

Nothing has been released without hard work and great collaborations: Per Aksel Lundgreen (Apoptygma Berzerk, Cronos Titan, Chinese Detectives and Angst Pop) was his co-producer. The fans will recognize the Angst Pop track "Ødipus Rex" (I love the electronic warfare remix and my favorite one on the whole album) on which they collaborated last year, as well as a great version of the 1994 classic from Apoptygma Berzerk, "Electronic Warfare" (a nice updated version, I love the voices more on this one and even the sound is better: I can easily and in all honesty give Roy a better score than the original. It's only after a while that I start to miss the fucked up tempo of the original, but even then the end result stays very positive). The first single from the album, "Drift", was already released early 2013 and has done very well so far! You should also check out "Path Of Destruction" (it will be the second single from the album: featuring great remixes from Apoptygma Berzerk and Supercraft). And as last one we can say that none less but Carlos Peròn, co-founder of Swiss electronic legends Yello, mastered the album.
Roy did everything he could to make a great album and the great collaborations just confirmed his talent!
As I recently became a fan of XP8, I can say now that we got a great competitor for them! I feel kinda same wave, same energy and cyberpunk vibe. I love the melancholy and the well worked out EBM and techno sound. Of course the influence of Apoptygma Berzerk is clear, but in this case it's kinda logical and results in diamonds and pearls!
'Path of destruction' is good pumped up EBM and a great opening track filled with fear and anger. The voice could have been a bit more aggressive, but the choice has fallen on good vocals and no harsh screaming (which is also a good thing). 'Scanner' is a great song, typical Apoptygma Berzerk, even the vocals! 'Drift' is a stampin' EBM track, perfectly fitting for the dance-floor. It has even a positive vibe, thanks to some nice synths. The next song gets even a higher drive, getting all pumped up! 'D-MN' could be the third single. I love the haunting demon in the song. Get it on the dance floor is all I think after this one. The demon will take possession of the dance floor. 'Target' slows a bit down, a bit strange for a song with a name like this one. 'Point.0' has even a vintage VNV Nation sound! Some pumping beats and some hacking and slashing while a soft voice whispers about a bad past and it has a nice and clear sound... 'Vision' goes on where the last song ended, same vibe, but the voice goes a bit more into real singing (really prodigious!). The end is a bit bombastic, but why not? 'Alone' starts a bit slower and it's clear that this one is more introvert: melancholy on top! Sometimes it feels as if this was made to be sung a capella and maybe one day we will hear it like this on stage? 'Computerism' starts as minimal wave and gets after a while a bit more extra sound bits and even a drum'n bass rhythm. The voice goes a bit high and sounds somehow retro, just as the nice deformed background voice. It could be a real commercial hit in a more complete drum'n bass version, at least that is what I feel and I also hope one picks up the challenge and tries it.
'Synchronized' is a digital bonus track and starts as a minimal wave track, due to explode as a more techno minded song with a nice beat. Again this is food for the dance-floor (even with a bit of a retro sound). I love the retro drums and floating synths.
The drift remix is more laid back, more minimal wave.
Only one conclusion: a great album that will hit the dance-floor and make a lot of people happy! Thanks Roy!
and figured on this compilation (soundcloud is included):
http://www.peek-a-boo-magazine.be/en/reviews/various-arists-cultural-differences-vol-1/
Filip VAN MUYLEM
13/07/2013
---