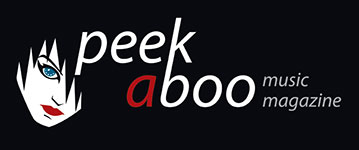 like this cd review
---
AUTO-AUTO
The skies are your hunting ground (EP)
Music
•
CD
Dark Pop
•
Electro Pop
•
Indie
[90/100]

Out Of Line
28/07/2013, Filip VAN MUYLEM
---
I must say I got this EP with the help of Gordon (who's taking care of their Facebook page) and I was surprised in the most positive way! OK, Auto-Auto has a lot in common with Depeche Mode: but they have their own style too!
'Weekender' starts with a nice piano and a melancholic voice followed by some guy singing on speed. The combination of these gives it something special and it all keeps you dancing and haunts your head! This is for sure a sticky song and a great one for the dance-floor. I love the electronics and the hectic vibe well mixed with the piano.
'Opportunities lost' has some kind of a Mesh influence (musically spoken). Again the 80's influence is not far. I love the drums here. The voice is a bit on a low tone, but it's nice to have something different than on the previous song.
'The skies are your hunting ground' is the one where we get a high toned voice, almost falsetto. The music is a bit on the soft side blending in well with the high toned voice. I love the chorus, very catchy and happy sound.
'The wish' sounds as a minimal wave song with little bit of an electro influence. I think we get here the normal voice behind the mic. I love the speeding up of the tempo near the end. Somehow I heard the music already somewhere else, but I just can't give it a name, but still: I love it. Despite the minimal wave sound it's very well worked out with more details than you think at first sight.
'Yellow streak' has everything from the 80's: the sound, the voice... Just wandering what this song means. The voice somehow reminds me of Ewert and the Two Dragons, there are some other things here where I think about other bands: Depeche Mode ('Personal Jesus'), Eleven Pound and The Essence are also in the running, but yet I can't point out to whom. Time will tell or fans will send me a PM. I love the melancholic voice! Somehow I can see some people dance on this one... The bass player does a great job too, just as the guitar player.
My conclusion is that I can't wait to get a full album and I want to see them on stage. I have to thank Gordon Schumway for twisting my arm and making me listen to this one! The music keeps on haunting me, it's like a real life earworm: hard to get rid of it once you have it in you...
https://www.facebook.com/autoautose?fref=ts
Filip VAN MUYLEM
28/07/2013
---