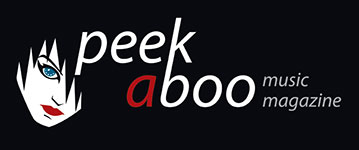 like this cd review
---
WHOURKR
4247 Snare Drums
Music
•
CD
Breakcore
•
Heavy Metal
•
Neoclassical
[80/100]

Ad Noiseam
20/01/2013, Chris KONINGS
---
A project consisting of Igorrr and Mulk, this band is blending the distant borders of breakcore and death metal. Add a bit of neoclassical vocals and saxophones and chase it through a digital blender, and you've got yourself... well what do we get anyway? Something that will probably deliver a stroke or a brain hemorrhage to most people I reckon, but as for me, I'm loving it!
Not really a record I can listen to while typing this review but luckily we have editors with paranormal talents. My fingers were just repeating letters over and over so it's a miracle you can read this.
Energy? Good ideas? Impressive growls? This album has heaps!!! A bombardment that takes about half an hour and believe me, it's a well spent half hour. Don't play this while driving, you'll get more speeding tickets than you can shake a stick at.
Highly recommended for fans of breakcore, deathmetal, country, r 'n b and grindcore.
Chris KONINGS
20/01/2013
---