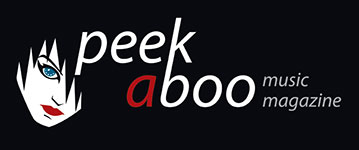 like this cd review
---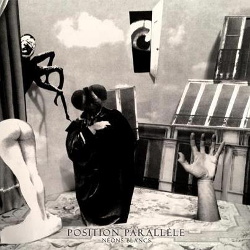 POSITION PARALLELE
Néons Blancs
Music
•
CD
Analogue Synth
•
Electro Pop
•
Minimal
•
Synthpop
[85/100]

Hau Ruck!
08/08/2013, Philippe BLACKMARQUIS
---
Five years after its eponymous debut album, Parallel Position returns with "Néons Blancs" (Black Neons), released by Hau Ruck! Records, the Austrian label. The sound is more refined, even more stripped than before. It evokes Kraftwerk, but also the French synth pop acts like Daho, Lescop and even Indochine.

"Comme ça" is a sweet and ethereal song, like a candy, with beautiful spacey synth sounds. and the composition ends with a beautiful wave of Pachelbelian harmonies (G-D-Em-Bm), supported by a female voice. "Passé Par Ici" is more raw, with a pulsating beat, almost EBM. Then follow a very Kraftwerkian instrumental, "A Une Minute Près" and most of all "Faux Semblant", a title with pace, a slamming snare drum and nice lyrics ("Si Tu me quittes ou double..."). gives us a last rendez-vous ("Un Dernier Rendez-vous"), a track that sounds a bit like his other project (Dernière Volonté), mainly due to the dark folk organ melody.
In conclusion: a very beautiful album, of a very high quality. I was dazzled by the production and the purity of perfectly chiseled analog sounds. Again, Geoffrey D. reveals a disarming fragility, and most importantly, a real authenticity. Can't wait for the concert they will give at the Magasin 4 on September 28th!

To order the album: http://www.hauruck.org/html/out_now.html
Concert: https://www.facebook.com/events/428603483901497/
Check also the great tracks "Pop Mortem" and "Si Je Te Croise" by Position Parallèle, recently released on the excellent compilation "Circuits d'Actes 3" of La Forme Lente.
Philippe BLACKMARQUIS
08/08/2013
---
Cinq ans après son premier opus éponyme, Position Parallèle nous revient avec "Néons Blancs", paru chez Hau Ruck! records, le label autrichien. Position Parallèle, c'est le projet électro-pop du français Geoffroy D., par ailleurs leader de la formation dark folk très "culte" Dernière Volonté. Comme il y a cinq ans, Geoffroy nous propose ici des petites perles synthétiques sur lesquelles il pose sa voix suave et fragile. Le son est encore plus épuré, plus dépouillé qu'auparavant. On pense beaucoup à Kraftwerk, mais aussi à la pop synthé française (Daho, Lescop et même Indochine).
Après "Système Parallèle", mise en bouche instrumentale plus qu'alléchante, "L'Homme Moderne" s'installe d'emblée comme un hit imparable, simple et minimal au niveau musical (il n'y a qu'un seul accord), mais très élaboré au niveau des paroles. "Créature" est léger, dansant, offrant un délicieux côté "kitsch". Après "Quelle Place?", qui évoque trop Indochine à mon gout, c'est la plage titulaire, qui se distingue par son ambiance plus glauque, baignée dans la menace d'une ville le soir... "Comme ça" est une superbe sucrerie, aérienne et éthérée, napée dans de superbes sons de synthés planants. Puis, la musique s'arrête; Geoffroy D. murmure "Chut, écoute"... et la composition se termine par une belle vague d'harmonies pachelbeliennes (G-D-Em-Bm), soutenues par une voix féminine. "Passé Par Ici" est plus brut, avec un beat pulsant, presque EBM. S'ensuit l'instrumental très Kraftwerkien "A Une Minute Près" et surtout "Faux Semblant", un titre au rythme claquant et doté de superbes paroles ("Si tu me quittes ou double..."). Avant de s'en aller, Geoffroy D. nous donne "Un Dernier Rendez-vous", qui ressemble un peu à son autre projet (Dernière Volonté), surtout grâce à la mélodie d'orgue/synthé très "dark folk". Enfin, le rideau tombe sur "Faute De Frappe", l'instrumental de clôture.
En conclusion: un bien bel album, d'un très haut niveau qualitatif. On est ébloui par la recherche sonore et la pureté des sons analogiques ciselés à la perfection. A nouveau, Geoffroy D. donne à voir une fragilité toujours aussi désarmante, et surtout, une réelle authenticité.

On se réjouit de découvrir ces nouvelles chansons en "live" lors du concert que Position Parallèle accordera le 28 septembre prochain au Magasin 4.
Pour commander l'album: http://www.hauruck.org/html/out_now.html
Pour le concert: https://www.facebook.com/events/428603483901497/

A écouter également: "Pop Mortem" et "Si Je Te Croise" par Position Parallèle, publiés récemment sur l'excellente compilation "Circuits d'Actes 3" de La Forme Lente.
Philippe BLACKMARQUIS
08/08/2013
---