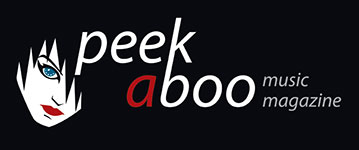 like this cd review
---
CAISARON
Reflection
Music
•
CD
Electro
•
Pop
•
Synth Pop / Electro Pop
[45/100]

Sonic-X
10/12/2016, William LIÉNARD
---
It took a while for the German band Caisaron to come up with a successor to the album Own Way (2007). 8 years to be exact. In March 2015, the single Dream was released, now, the new album Reflection - with 11 compositions - is available. It will certainly do well with fans of melodic electro and synth pop. Meanwhile, Caisaron is a quartet with a new producer/keyboardist.
Caisaron makes music for the dance floor and that means that you can expect a lot of synths and beats, which is the case in Intro, an song that begins hesitantly, but then offers a sample of the possibilities: reverberating percussion, thunderous synths and jet-black drones, loud and bombastic, but also very rhythmic and melodic. Preis der Wahrheit explodes with pounding percussion and varied synths. The track could be on an album by Pet Shop Boys. Angela Blackfield sings the vocals in a detached but intriguing way, and after the addition of the male voice, the song grows into a veritable dance floor killer. The single Dream reached the fifteenth place in the German charts in 2015. It's a rather quiet (actually a bit of a corny) and commercial electro/dream pop track of little importance.
Forgotten Souls is better, but the combination of bombastic vocals and a mellow melody kills the track before it really gets going. Fear sounds like corny synth pop with a very traditional musical accompaniment, while Einsam isn't any better. The atmospheric and instrumental Before the Storm sounds good and can count on our approval. It's a dreamy and cinematic track with thundering percussion that never bores. They can be pretty good in Dresden...
Return starts promising, but the result is all the more disappointing. We expected a rough electro band, what we hear is no more than ordinary pop music with an electro edge. Don't Run Away is sharper and fiercer, with whistling synths and throbbing percussion. The track does not sound any different than the rest, but the smooth and catchy chorus is a fine example of a continental synth pop. In Schönheit der Tränen, Angela shows to be a better singer in German. Unfortunately, the track is another setback: too commercial, too little innovative. The same goes for Jagdzeit.
If you have a preference for mainstream pop music with synths and electro, then you will probably be interested in Reflection by Caisaron. We think it is a waste of time.
Tracklist:
1 Intro
2 Preis der Wahrheit
3 Dream
4 Forgotten Souls
5 Angst
6 Einsam
7 Before the Storm
8 Return
9 Don't Run Away
10 Schönheit der Tränen
11 Jagdzeit
William LIÉNARD
10/12/2016
---
Het heeft even geduurd voor de Duitse formatie Caisaron met een opvolger voor het album Own Way (2007) voor de pinnen kwam. 8 jaar om precies te zijn. In maart 2015 verscheen de single Dream, nu is er het nieuwe album Reflection met 11 composities die het vooral goed zullen doen bij liefhebbers van melodische elektro en synthpop. Ondertussen is Caisaron een kwartet met een nieuwe producer/keyboardspeler. Het album moet een nieuwe start zijn. Wij luisterden alvast even voor u.
Caisaron maakt muziek voor de dansvloer en dat betekent dat u heel veel synth en beats mag verwachten en dat is ook het geval in Intro, dat aarzelend begint, maar meteen een staalkaart biedt van de mogelijkheden: galmende percussie, donderende synths en gitzwarte drones, luid en bombastisch, maar ook zeer ritmisch en melodische. Preis der Wahrheit barst los met beukende percussie, waaierende synths en zou op een album van de Pet Shop Boys kunnen staan. Angela Blackfield zingt de vocalen op een afstandelijke maar intrigerende manier en na de toevoeging van de mannelijke stem, groeit de track uit tot een regelrechte dansvloerkiller. De single Dream bereikte in 2015 de vijftiende plaats in de Duitse hitparade. Het is een eerder rustige (eigenlijk wat melige) en commerciële elektro/dreampoptrack die nauwelijks indruk maakt.
Met Forgotten Souls gaat het weer even de goede richting uit, maar de combinatie van bombastische vocalen en een melige melodie vermoordt uiteindelijke de track nog voor hij echt op gang komt. Ook Angst klinkt als melige synthpop met een zeer traditionele muzikale begeleiding, terwijl Einsam evenmin aarde aan de dijk zet. Het atmosferische en instrumentale Before the Storm klinkt dan weer goed en kan op onze goedkeuring rekenen. Het is een dromerige en filmische track met af en toe flink wat percussiegedonder dat geen seconde verveelt. Ze weten wel hoe het moet in Dresden…
Return begint veel belovend, maar het resultaat is opnieuw ontgoochelend. We hadden een ruige elektroband verwacht, wat overblijft is niet meer dan doordeweekse popmuziek met een elektrorandje. Liefhebbers van synthpop willen het misschien nog net voor het slapengaan willen horen. Aan ons is het niet besteed. Misschien zijn we te moeilijk…
Don't Run Away is scherper en hoekiger, met fluitende synths en ronkende percussie. De track klinkt niet anders dan wat we net gehoord hebben, maar het soepele en aanstekelijke refrein trekt ons over de streep: een mooi staaltje van Eurosynthpop. Schönheit der Tränen bewijst dat Angela veel beter klinkt als ze in het Duits zingt: vinniger en scherper. Jammer genoeg is de track opnieuw een tegenvaller: té commercieel, té weinig vernieuwend. Misschien kan eindtrack Jagdzeit de meubels nog redden? Nee, dus.
Mocht reguliere popmuziek met synths en elektro uw ding zijn, dan vindt u Reflection van Caisaron beslist een uitstekende plaat. Wij vinden het tijdverlies. Hard maar eerlijk: dit is muziek voor de hitparade van radio 2.
Tracklist:
1 Intro
2 Preis der Wahrheit
3 Dream
4 Forgotten Souls
5 Angst
6 Einsam
7 Before the Storm
8 Return
9 Don't Run Away
10 Schönheit der Tränen
11 Jagdzeit
William LIÉNARD
10/12/2016
---