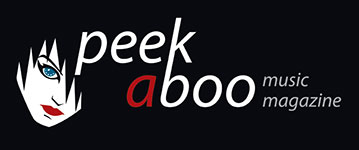 like this cd review
---
SIEGFRIED
K
Music
•
CD
Dark Wave
•
Neofolk
[95/100]

Blücher Records
10/12/2016, Maurizio MOSCARELLI
---
Before start writing something about the latest work of the Modena based band (Sassuolo) Siegfried, it is appropriate to take a few steps back, so we can better understand the impetus and the lucidity of the fourth album K.
The first wailings came in 2009 when Giovanni Leo Leonardi (vocals and guitar) meet Lucia Vincenzi (keyboards) , Luigi Napodano (bass), Fabrizio "Fofy" Forghieri (guitar) and Massimo "Fonty" Fontana (drums).
"Siegfried" is the first work of 2011. Nine tracks that musically and culturally throw the seeds for the warrior Siegfried development.
It 's a very interesting album that is self-released under the name of Blucher Records (just like all others will be), and it is a blend of post-punk (Joy Division and Talking Heads-covers ), neofolk and dark wave. It's a cast album, but in a bitter light that we like so much.
The first thing which catches the eye is the cover art, which will be the first of four works of great art : a handful of soldier-musicians who venture (maybe) to the front following the Leonardi who holds one banner torch.
Two years later, the next "Cementoacciaio" comes out, and it looks like a real gem. From the mega cover art by Simone Poletti (Dinamo Innesco Rivoluzione) to the thirteen tracks, from Fronte Occidentale to the closing song Tramonto d 'Emilia. A churning of restless sounds and gentle tracks. A total fusion and a perfect balance of direct assaults, declarations of war, but also stories of beauty, a lost beauty.
Guests are Francesco La Rosa ( the excellent drummer from Ianva ) and known Renato "Mercy" Carpaneto ( Ianva again ), Dario Parisini of Disciplinatha. All mastered with perfection by Yvan Battaglia (who recently did Carnera with the same Giovanni Leo Leonardi ), sound engineer of Kirlian Camera but also the splendid new album of New Processan Order and not only.
The last siege, flounder only a year and Salmo Delle Tempeste see the light.
"Sow wind by the handful and storm I gathered, when I'll have their holds full will come your moment " is the announcement!
The nut is stretch, a statement of war, Emilia (the region of Siegfried) arises! The beauty, poetry and the gained maturity. Suffered in resisting undeterred to the storm, looking straight at the sun, wandering among the mists and the fumes of the trenches.
Still a superb cover art (always Poletti), a great production by Cristiano Santini (Disciplinatha), a gem that shines with its own light, over nine kraut-electronic,combat wave tracks.
Orizzonte Frontale, Notturno D 'Ypres (delight) and then Nero d'ossa, Nella Nebbia, Pece and other memorable pieces of a landscape that always takes a longer form. Siegfried emerged by the ruins ( Sul crepuscolo degli idoli another war track), and it does not seem to capitulate.
Salmo Delle Tempeste stands immortal on the sadness of Italian music. Raise the flags, he closes the ranks, burst. The drums roll, the war line is compact and deployed. K is coming, ready for battle!
Maurizio MOSCARELLI
10/12/2016
---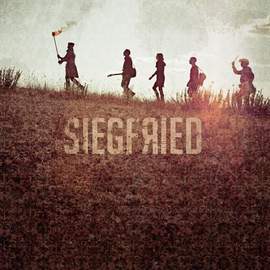 ---