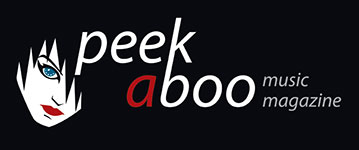 like this cd (ep) review
---
FACES ON TV
Traveling Blind
Music
•
CD (EP)
Electronics
•
Indie
[84/100]

Waste My Records
10/12/2016, Didier BECU
---
You know them: talented boys of whom the press never stops talking. Jasper Maekelberg is one of them. As a producer, he is known in Belgium for his work with success acts such as Bazart, Warhola and Marble Sounds. The musical centipede already stood on stage with Ansatz Der Maschine, but Faces On TV is his own musical child.
The first EP with five tracks, is a sledgehammer that blows you away. Jasper did not invent the hot water (he knows he didn't), but he does everything in such a generous way that you are left open-mouthed. A prodigy then? Who knows, in any case a marvelous debut.
Love/Dead is the ideal blend of contemporary synth pop and folktronica. It's a tad bombastic, but still a lovely song that stucks in the memory once you have heard it. Actually, you can hear it after just one track: this guy will be (very) big.
It's hard not to think of Oscar and the Wolf when you hear Travelling Blind, and yet it is different.
Jasper clearly has listened to everything hip, as the Tame Impala content of It's Coming In is quite high, but as long as it results in a masterpiece as this, we won't complain even once.
Run Against The Stream shows the experimental side of Faces On TV. Well, experimental... let us say something that Radiohead would do.
This majestic EP ends with the delicious Pray The Light, a beautiful song full of synthetic strings. Dream on!
Yes, this time the press boys are right: Jasper got it!
Didier BECU
10/12/2016
---
Je kent ze wel, getalenteerde mooie jongens waarover de pers nooit uitgepraat raakt. Jasper Maekelberg is er zo eentje. Als producer ken je hem wellicht van zijn werk met Bazart, Warhola en Marble Sounds. Maar de muzikale duizendpoot, die zelf al op het podium stond met Ansatz Der Maschine, is er nu met zijn eigen muzikaal kindje: Faces On TV.

De eerste ep met daarop vijf tracks is meteen een mokerslag die je uit je lood slaat. Niet dat Jasper het warm water heeft uitgevonden (dat weet hij zelf ook wel), maar hij doet alles zo royaal dat je met open mond achterblijft. Dan toch een wonderkind? Wie weet, in ieder geval wel een wonderlijk debuut.
Love/Dead is het ideale huwelijk tussen hedendaagse synthpop en folktronica. Het is een tikkeltje bombastisch, maar hoe log de arrangementen ook klinken, blijft het een heerlijke song die, eens je hem hebt gehoord, in het geheugen vastzit. Eigenlijk hoor je het al na één track: deze kerel wordt (zeer) groot.

Het is moeilijk om niet te denken aan Oscar And The Wolf als je Travelling Blind hoort, en toch is het anders.

Jasper heeft duidelijk geluisterd naar alles wat hip is de laatste tijd, zo is het Tame Impala-gehalte van It's Coming In ontzettend hoog, maar zo lang datresulteert in een meesterwerk zoals deze song, zal je ons daarover geen seconde horen klagen.

Run Against The Stream laat een beetje de experimentele kant van Faces On TV horen. Nou ja, experimenteel... laat ons zeggen iets wat bijv. Radiohead zou doen.

Deze majestueuze ep wordt afgesloten met het heerlijke Pray The Light, een prachtsong vol synthetische blazers. Wegdromen doe je!

Jawel, deze keer hebben ze gelijk die persjongens: Jasper heeft het!
Didier BECU
10/12/2016
---