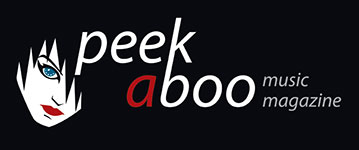 like this cd review
---
SYNAPSCAPE
Traits
Music
•
CD
EBM
•
IDM (Intelligent Dance Music)
•
Industrial
[75/100]

03/10/2011, Chris KONINGS
---
Around for more than 15 years, Tim Kniep and Philipp Münch have been at the frontline of industrial ebm ever since they started Synapscape. This is their 8th album and then I am not even counting their collaborations with Asche and Imminent. Both also worked together with Ars Moriendi, Monokrom and Templegarden's. Philipp Münch is even busier, probably having cloned himself to feature in bands like The Rorschach Garden and Rasputeen.

A band can't survive for such a long time, especially in the electronic music scene, without developing themselves and thus making sure they continue to surprise us with new influences and sounds. At first they were one of the harshest exponents of this music but gradually they imported other styles such as idm, ambient and techno.

At first the album seemed more like a debut album, such is the diversity in styles that it sounds like a beginning band, not having found their own sound yet. Only a handful of songs impressed me, like Downfall being slightly similar to old school Skinny Puppy. Authority's My Son reminded me of No Limit by Front Line Assembly but with a the distortion notches turned up. Most other songs didn't work so well, too many styles interwoven through each other.

But you cannot make your judgement after mere sporadic listening and when I was in an angry mood it all fell into place, the red line is pure anger. Whether it be the agressive aggrotech vocals, the thundering industrial beats or the devilish dark ambient pieces, the common factor is pure rage. The harsh and metallic beats of First Came The Floods reminds me of Esplendor Geometrico and is aided by agressive vocals. As a counterweight to all those rhythms and beats, Snapcase has a lighter idm sound. Also there are some very dark soundscapes. Conditio Sine Qua Non could well be the first track of Lustmord's Heresy, complete with trumpets, hornes and bestial screams. Hiller is another great ambient track that ends in an amazing climax with some tribal rythms. Empusae is not far away here!

That could have been a great conclusion of their traits but the good pace is somewhat broken by the ending track Rise, getting you all worked up again with some very hard industrial techno. Together with the distorted vocals it sounds a lot like Combichrist, it's a good song but it sort of spoils the precious song which would have been the perfect conclusion. So there are some minor complaints but the result is still a great album.
Chris KONINGS
03/10/2011
---