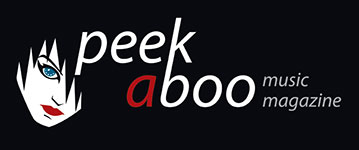 like this interview
---
SECTION 25
Beth has a much better voice than me and is a lot easier on the eye...
31/08/2011, Dennis OHRT
---
30 years ago, Section 25 released their debut album 'Always Now' - in 2011 the band is currently working on a new album and is preparing for a few gigs including an appearance at BIMfest 2011 on December 17th in Antwerp. So without further ado, here is our interview with Vin Cassidy...
When you started the band in 1977/1978, what was the situation like in Blackpool?
It was shit, full of crappy Cabaret Bands and mediocre prog rockers, the odd punk band, but by '78 we were moving on, wanting to explore other things.
From your first single on, Section 25 releases were quite often delayed at Factory Records, did you ever consider leaving the label?
Yes loads of times, the delays absolutely did our heads in. When the first EP 'Girls Dont Count' came out it was nearly 12 months since we had written and recorded the songs. By that time we were bloody sick of playing them, we had done loads of gigs all over the country playing that stuff and when the EP came out we had to carry on for another 6 months. On the plus side Tony Wilson and Rob Gretton gave us loads of artistic licence.
After the second album 'Key Of Dreams', guitar player Paul Wiggin left Section 25 and in the upcoming years, the band got way more into an electronic direction. Was that a conscious decision?
Yes my brother and I love electronica, we always thought it was the way to go forward. You use all the equipment that is on offer. You'd have to be a bit of a retard no to.
In 1984 you released the ground-breaking 'From The Hip', can you tell us a bit more about the whole recording process?
By Autumn 1983 we had become bored with the so called Section 25 'transitional period', that is when Paul our beloved guitarist left (he had a fear of flying and we sacked him after a gig in Helsinki were the rest of the band flew and he used all the budget on travelling over land by fucking dogsled or something). We went through a period of using recorded loops/keyboards and textural backing tracks and playing drums/bass/vocals over this. This was ok for maybe 18 months but eventually after a show at the Hacienda my brother Larry and I said fuck this, let's rip it up and start over again. So we spent 6 months writing on new instruments the newest/best shit we could afford. The result was a demo of 'From The Hip'. Factory sent us to Rockfield Studios in Monmouthshire for 2 weeks with Bernard Summner (aka Barney). We recorded the album and the idea was hi-tech backing with natural instrumentation, hard drums/sequencers etc. with real strings/horns/timpanii etc. That's why the cover Saville did is hi-tech visual pointers on the poles in a low-tech setting.... the mountainside. We brought the multi tracks back to Manchester and spent another 2 weeks at night in Revolution Studios mixing down with Barney. He liked mixing at night because he reckoned the world was less distracting at night and we could clear our heads and be focussed... it was cheaper too.
There was quite an interest in the album and it opened more doors for the band. Did you try to come up with an album shortly after 'From The Hip'?
The interest was massive, it was licensed by Factory in 10 territories all over the world, we toured all the time and 'Looking From A Hilltop' was a massive underground hit for us. Looking back it was a seminal album and we were doing acid grooves years before any fucker else. We tried to move to a major label, that was the next obvious step. Warner Bros were very interested and we negotiated closely with them, in the end the music business comes down to money and accountants. Warner Bros wanted to see accounts from Factory, a reasonable request actually, of course Factory didn't keep accounts so the deal fell through. We still have a letter from Warner Bros saying 'If Factory Records Accounts were as good as their artwork we would have signed Section 25 immediately'.
In the end, you left the band + Jenny and Larry just released one more album before a long hiatus of the band. Did you leave the music business completely?
Yes I had a family to support, it's ok to suffer for your art, going without money etc. but it's quite different to expect someone else too.
Early 2001 a few demos of re-recordings and new material hit the internet. Were you surprised by the reactions?
Surprised, very excited and pleased.
The last decade saw 2 completely new albums by the band, 'Part Primitiv' saw a return to the roots and 'Nature + Degree' included more electronics again [and for the first time the vocals of Larry's daughter Bethany], the reactions were really positive and surely must have meant a lot (especially as the band never got the recognition in the early years that would have been deserved)?
Yes I am proud of how we have continued to do what we love and quite often in the face of adversity.
Last year the shock, not only for many fans of the group, when your brother Larry sadly passed away. Did you consider to call Section 25 a day?
Of course, it would have been weird not to consider that. In the end I would only do this if it felt right. The Larry years are over and it would be an insult to him to try and recreate that, so we enter a different era/stage, call it what you want. I am driven to do music, sometimes I don't feel like I have that much of a choice, I just have to get these feeling out I suppose.
In 2010 'Retrofit' was released as well, re-recordings of songs throughout the career. Did the track list write itself or did you try out way more songs for the album and decide later on?
A few songs that we considered did not make it. If it felt like there was a point and it felt right, then the song was in, as simple as that!
Throughout the years, you always had a close working relationship with all the members of New Order, lately Steve Morris remixed 'Looking From A Hilltop' for the album, can we expect further collaborations in the future?
Steve is very keen to work with us again and we are releasing an EP of new material on Peter Hook's new label Hacienda Records.The EP is called Invicta, it means undefeated or unvanquished. The EP is out early Oct, I think. The EP worked out really well and I am very proud of it. It's really fucking difficult getting back from something the band has been through, but to come back and be making music that I think is really good, is for me amazing. We will release a brand new album in 2012, we are working on it now.
It will be the first album in this line-up, is there a change in the writing process and how will the vocal duties be handled?
I do some singing as does Stuart, but mainly Beth as she has a much better voice than me and is a lot easier on the eye.
Does the release on Hacienda mean the end of releases on LTM or will they continue to release archive/new material of the band?
No, we have a long history with LTM and will continue, the new album will be on LTM. James at LTM only really does albums, we wanted to bring something out this year, a taster EP, so Hacienda was just right. We will work with LTM on the album in 2012.
In December you'll play at BIMFest 2011 in Antwerp, what are your hopes for the gig and what can the audience expect?
Well I hope for a blinding show, we always give it everything. I don't really know what to expect as I've never been to BIMfest before. I like playing in Belgium, the people are cool and not like UK audiences who quite often can be knobheads.
A Question I always love to ask as musiccollector: There are still so many, almost, undiscovered songs from the early postpunk days, is there a song or band you can recommend that possibly not everyone has heard of?
I always liked very early Tunnelvision... a pretty unknown band who had 1 single on Factory. I liked their stuff because there was a kind of tension in the music... like it was on the verge of falling apart at any time.
Vin, thanks so much for taking the time to answer our questions, anything you want to add - the last words belong to you:
Nice of you to let me say the last words... that's a new one.
BIMFest may be the last gig I do... been thinking about it a lot lately... maybe it's time, I don't know. Never mentioned this before in fact. If it is the last one I hope its memorable!
Dennis OHRT
31/08/2011
---