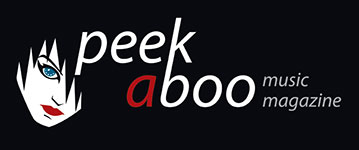 like this interview
---
PARADE GROUND
Body Farm are offering gigs of another dimension : the tearing off of one's body to achieve some sort of choreography of chaos
31/08/2011, Didier BECU
photos: © Marquis(pi)X
---
Hello, how would you see Parade Ground in 2011?
Jean-Marc: Building more castles of sound, a piece of art linked to the spiritual infinity.
Pierre: We become ants for the cruelty of becoming ants.
Recently Dark Entries re-released your earlier recordings. Was that like a mirror that brought you back to the past?
Jean-Marc: It rather orientated us towards the future as we build on the silence that walked
Pierre: It was a bit of a self-vivisection. A self-dissection. But it allows our previous tracks to dance into modernity. We're not transparent through pain. Through this we don't belong to art anymore.
Can we expect any new recordings soon?
Pierre: We'd like to have our old numbers released on CD too and a new album is planned. We're already deep into it
Jean-Marc: We're craftsmen: we enjoy chiseling every detail of it. We'll go faster this time, we want, desire forms, we're not in a hurry. That should help us escape the tyranny of chance.
You're totally involved in the BodyFarmFest as well. What does this mean to you?
Jean-Marc: It means offering gigs of another dimension: the tearing off of one's body to achieve some sort of choreography of chaos.
Pierre: We want to make a big celebration with close friends, smart bands and good projects. 30 years, it's rare, this festival represents 30 years of life, the rage, the aesthetism of nausea. Those who don't know Parade Ground say you're synthpop, those who know says its food for the insane soul. We are vomiting souls and we do like people to dance to our tracks so they can create, express themselves. Music is an urinal, we are anti-music, altered art. Madness abolishes the truth.
If I think Parade Ground is an 80's band who has no 80's sound, do you agree?
Jean-Marc: We tend to believe that our music is intemporal. We have always been at the margin of a corpse.
Pierre: Have we created anything already? Were we born? We love melodies and emotion, that has always been the thing that mattered to us. Time doesn't exist as to music.
What do you want to have as your epitaph?
Jean-Marc: A cloud in my hands.
Pierre: The album 'Rosary' is my epitaph. To me, it's perfection. But it doesn't matter to us. It doesn't interest us at all. One doesn't ask a corpse what it is doing in its coffin. Suffering or nausea is not a thing that should be applauded or written.
Didier BECU
31/08/2011
---