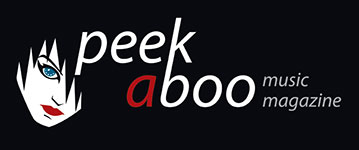 like this album classics review

---
IAN DURY
New Boots and Panties/Do It Yourself
Music
•
Album Classics
Post Punk
[90/100]

Edsel Records
24/03/2015, Paul PLEDGER
---
Part of a reissue programme for Lord Upminster (actually born in Harrow Weald), Edsel's involvement in Ian Dury's back catalogue began almost 12 years ago with identical slipcase versions of both albums. For 2015, they've merely tweaked the packaging, added a parental advisory sticker for those offended by the word 'cunts' and a few new pictures.
As they stand, both albums have their plus and minuses. 1977's New Boots and Panties (★★★★★★★★★☆) followed his recent break-up with first outfit Kilburn and the High Roads and unlocked songwriting gold with new Blockhead enlistee Chaz Jankel and includes the profane Plaistow Patricia, the edgy Sweet Gene Vincent and dramatic Billericay Dickie, characters all. His stubborn decision to save his best for singles continued through most of his career and upon listening to New Boots, you'd be hard-pressed to disagree with him. Great though Sex and Drugs and Rock and Roll is, it would have just got in the way of its ten neighbours.
There are seventeen demo versions of various NBAP compositions, as well as some unreleased songs without a home namely some original readings of My Old Man and Sink My Boats, plus Wifey and Apples.
Second album Do It Yourself (★★★★★★★☆☆☆) had an awful lot to live up to and to many ears at the time, it fell short. Repeated listens, however, reveal a band at the peak of its powers. How opener Inbetweenies avoided UK release schedules as a single remains a frustrating mystery - well, not so much a mystery, Dury just didn't want album-tracks issued separately. Other pub-funk highlights include the jaunty Don't Ask Me (another potential single), Quiet and the powerful Dance Of The Screamers, alongside the extra single inclusions of chart-topper Hit Me With Your Rhythm Stick and the hits What a Waste and Reasons To Be Cheerful Pt 3.
Charismatic extras include demos, excerpts from the 1977 Stiff's Live Stiffs tour and one of the best-ever b-sides, There Ain't Half Been Some Clever Bastards. To be fair, DIY might have benefitted from having a rejig of songs and an inclusion of at least What a Waste but it's still a decent set.
What Do It Yourself lacked in verbose versatility ("..up your bum..." proclaims Dury on Uneasy Sunny Day Hotsy Totsy), it made up for with musicianship and a few nifty couplets. "....Mrs Elizabeth Walk of Lambeth Walk, had a husband who was jubblified with only half a stalk..." being one of them. Well, quite.
Jankel left the Blockheads soon after Do It Yourself - you can hear the results of later recordings on further Edsel reissues of Laughter (with Wilko Johnson - ★★★★★★★☆☆☆) and Bus Driver's Prayer (Chaz Jankel returns - ★★★★★★★☆☆☆)
This review also appeared on Flipside Reviews
Paul PLEDGER
24/03/2015
---