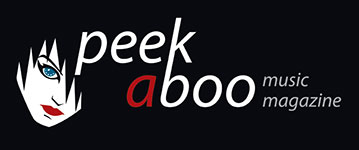 like this documentary review
---
SERGEI LOZNITSA
Maidan
Movie
•
Documentary
Documentary
24/03/2015, Didier BECU
---
The documentary Maidan caused a fuss last year, because when the film was honoured at Cannes, the bloody Maidan-revolution was fought in Ukraine and Crimea was shameless annexed. For a moment, it even looked as if we were back in 1938. But Maidan not only won praise because of its sympathy with the Ukrainians, neither was it a sign of disgust against the Putin regime, but because the man behind the camera is someone special. After the fiction films Schastye Moe and V Tumane, Sergei Loznitsa returned to his first love: making documentaries. Not completely unexpected, because when a revolution like this breaks out in your own country, then you should film it, said the director in the KASK cinema when he was there to present Maidan. The result is staggering, with an outcome that shuts everyone's mouth, although everyone knows what happened.
Loznitsa does not believe in hope and objectivity (everyone has an opinion, or chooses a side). His camera is a witness. Just like Sergei Eisenstein in Strike, Loznitsa uses his camera to record the events, just like a journalist does. There is no script, the reality is the story that begins in November 2013 with the image of countless Ukrainians singing with pride the national anthem. They are there because they are perplexed by the refusal of President Janoekovytsj to sign an association agreement with the EU. The people calls him a criminal, a brake on their future, and a bandit who conspires with Putin. Opposition leader Arseniy Yatsenyuk, who will later become Prime Minister, warns Putin that he is not the president of Ukraine, but only of Russia. It is an image of peaceful protest. There is an atmosphere of folklore. People rally under a tree and listen to singing children. But, says Sergei Loznitsa after the screening in the KASK, you could feel that this was not going to be a revolution without blood. Not that he was waiting for it, because however brutal the outcome may be, you never see a single drop of blood, although the filmmaker was there till the last minute.
The atmosphere is grim because the government does not listen. Christmas carols are soon exchanged for burning tires and there are sparks in the air. The ruling politicians warn that they will deploy the riot police if the Euromaidan activists don't give up their protest. But after the storming of the parliament, the police uses real ammunition, with an almost inhuman balance as a result. More than ahundred people die and many more are injured. Janoekovytsj leaves behind a shattered country, a bone of contention between Russia, Europe and America.
When I looked Sergei Loznitsa straight in the eyes and asked him if the protesters would repeat their revolution if they had known the results (a civil war and a country that is economically on its knees), I get a laconic look. You either choose to die for your ideals, or you just join the Russians (he compares them with the Nazis). Sergei Loznitsa is prepared to die, his next challenge is to film the occupied territories and show the world what kind of barbarism the Putin regime is capable of. Another spectator asks him why he did not show both sides, because there was also an anti-Maidan movement going on. Loznitsas eyes say enough: that other side is not interesting and it does not even exist, they are drunks who got money from the regime to get drunk.
The documentary Maidan, as the conflict itself, is controversial. Sergei Loznitsa shows desperate people, who are hoping and acting for a better future, but the sole response they get is a bullet in the chest. There are no answers, perhaps because they do not exist. Objectivity is a difficult matter, but Maidan is a sledgehammer. A must.
Didier BECU
24/03/2015
---
Maidan was zonder twijfel de documentaire die vorig jaar voor de meeste ophef zorgde. Veel had natuurlijk te maken met de actualiteit, want op het moment dat de film in Cannes werd gelauwerd, zag de wereld er helemaal anders uit. De bloedige revolutie was niet langer een zaak van de Oekraïners, want door de brutale en schaamteloze annexatie van de Krim leek het wel of de kalender naar 1938 was teruggeschroefd. Maar Maidan viel niet alleen in de prijzen wegens het medelijden met het Oekraïnse volk of als teken van afschuw voor het Putin-regime, ook de man achter de camera was een bijzonder iemand. Na de fictiefilms Schastye Moe en V Tumane keerde Sergei Loznitsa terug naar zijn eerste liefde: de documentaire. Geheel onverwacht is dat niet, want als er in je land een opstand uitbreekt zoals deze, dan moet je dat filmen, vertelde de regisseur in de KASK-cinema toen hij zijn werkstuk kwam presenteren. Het resultaat is verbijsterend, met een afloop die ieders mond snoert, ofschoon iedereen weet wat er toen is gebeurd.
Loznitsa gelooft niet in hoop en objectiviteit (iedereen heeft een mening of kiest een zijde). Zijn camera is niet meer dan zijn getuige die de realiteit registreert. Net zoals zijn grote voorbeeld Eisenstein (Staking) plaatst ook Loznitsa zijn camera op de Maidan om de gebeurtenissen op te nemen. Het verhaal begint in november 2013 met het beeld van ontelbare Oekraïners die uit volle borst het nationale volkslied zingen. Ze zijn onthutst door de weigering van president Janoekovytsj om een associatieovereenkomst met de EU te tekenen. Het volk noemt hem een crimineel, een rem op de toekomst en vooral een bandiet die samenzweert met Putin. De oppositieleider Arseni Jatsenjoek, die later premier zal worden, waarschuwt Putin dat hij geen president is van Oekraïne, maar van Rusland. Het is een beeld van een vreedzaam protest. Er heerst een sfeer van folklore. Mensen scharen zich onder een kerstboom en luisteren naar zingende kinderen. Maar, zo vertelt Sergei Loznitsa na de voorstelling in de KASK, je kon voelen dat dit geen revolutie zonder bloed zou worden. Niet dat hij daarop zat te wachten, want hoe brutaal de afloop ook was, nooit zie je één druppel bloed, ofschoon de cineast het gehele gebeuren tot op het laatste moment heeft meegemaakt.
De sfeer wordt grimmiger omdat de regering niet wil luisteren. Kerstliederen worden ingeruild voor brandende autobanden en er hangen letterlijk en figuurlijk vonken in de lucht. De regerende politici staat het water aan de lippen en ze dreigen met de oproerpolitie indien de Euromaidan-activisten niet ophoepelen. Het is als een rode lap op een stier. Na de bestorming van het parlement, gebruikte de politie echte munitie in plaats van rubberkogels met een haast onmenselijke balans als gevolg. Er vallen meer dan honderd doden en nog meer gewonden. Janoekovytsj kiest noodgedwongen het hazenpad en laa een verscheurd land achter dat niet meer is dan de speelbal van Rusland, Europa en Amerika.
Toen ik Sergei Loznitsa recht in de ogen keek en hem vroeg of de demonstranten de revolutie zouden herhalen mochten ze de uitkomst ervan hebben gekend (een burgeroorlog en een land dat economisch op de knieën ligt), krijg ik een laconieke, bijna verontwaardigende blik terug. Ofwel kiest een mens om te sterven voor zijn idealen, ofwel niet. Ofwel heul je met de Russen (hij vergelijkt ze zondermeer met de nazi's), ofwel ben je bereid om je leven op te offeren. Sergei Loznitsa is daartoe bereid, het is zijn uitdaging om naar de bezette gebieden te trekken en de wereld te tonen tot wat voor barbaarse taferelen het Putin-regime in staat is. Een andere toeschouwer vraagt hem waarom hij niet de beide kanten laat zien, want er was toch die anti-Maidan-beweging? Ook bij die opmerking spreken Loznitsas ogen boekdelen. Die andere kant is niet interessant, en bestaat niet eens, het zijn gewoon dronkenlappen die zich door het regime geld lieten toestoppen om zich nadien te bezatten.
Maidan roept net als het conflict zelf vragen op. Sergei Loznitsa toont een verslag van ontredderde mensen, die schreeuwen om een betere toekomst maar als antwoord een laffe kogel in de borst krijgen. Er zijn geen antwoorden, wellicht omdat die niet bestaan. Of het objectieve oog nu wel of niet bestaat, dat laat ik in het midden, wel laat Maidan je achter met een mokerslag. Een must.
Didier BECU
24/03/2015
---