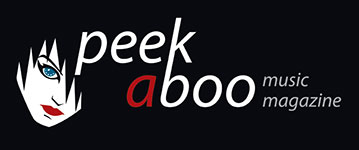 like this movie review
---
JON FAVREAU
Chef
Movie
Comedy
•
Feelgood Movie
[53/100]

SONY SPHE
25/03/2015, Didier BECU
---
Whether we want it or not, cooking has affected the world of cinema. Most of it looks delicious, but cinematographicly you can only cite arthouse classics like Babette's Feast, Tampopo or (at least if your stomach is strong enough) La Grande Bouffe. Chef by Jon Favreau surely doesn't fit in that category, but is much better than most movies in the genre. If you are a movie buff, you surely have heard of Jon Favreau, the director of both Iron Man 2 and Cowboys & Aliens, and the director of the upcoming film version of The Jungle Book. Chef is a complete different matter though, a nice inbetweener for which the director could count on lots of big stars.
Chef Carl Casper (Jon Favreau) works in the restaurant of Riva (Dustin Hoffman). It is a well paid job, but his creativity is put on hold when Riva doesn't want his cook to experiment with the menu. One day the restaurant critic Ramsey Michel (Oliver Platt) gives him a disastrous review. Through the social media Michel challenges him to refresh the menu. It all ends with a big quarrel between the two and Casper even looses his job. His ex-wife Inez (Sofia Vergara) finds a solution though. Her former husband still has a food truck, the ideal opportunity for Casper to find the passion for cooking again. With his best buddy Martin (John Leguizamo) and his son Percy (Emjay Anthony), he begins a road trip.
Chef is a nice movie, but you notice that Favreau can profit from the fact that he is a Hollywood celebrity. How else would you explain that he can get stars like Scarlett Johannson of Robert Downey Jr. for such a movie? Yeah, let us call it the Iron Man-connection, but as a result of hese role the movie differs from the rest. The performances are decent and the script, although quite predictable, is quite okay.
Chef is now out on DVD by Sony SPHE.
Didier BECU
25/03/2015
---
Of we het nu willen of niet, ook de filmwereld is onderhevig aan de niet te stoppen kookrage. Als zelfs Vlaanderens bekendste topchef in de filmzalen met een documentaire de affiche mag vervuilen, dan is er één ding zeker: het publiek heeft er interesse voor. Wie echter een kritisch oog heeft kan alleen maar vaststellen dat kookkunst tot nu toe nog maar weinig meesterwerken op het witte doek heeft opgeleverd, of je moet teruggrijpen naar arthouseklassiekers als Babette's Feast, Tampopo of (indien u een sterke maag heeft) La Grande Bouffe. Chef van Jon Favreau past zeker niet in dat rijtje, maar ook niet in de talloze vehikels die we de laatste maanden hebben mogen bekijken. Als je een filmverslaafde bent, dan zal de naam Jon Favreau je beslist bekend in de oren klinken. Hij is inderdaad degene die Iron Man 2, Cowboys & Aliens regisseerde, en binnenkort ook The Jungle Book mag doen. Chef is duidelijk een heel andere film, een tussendoortje, ofschoon de cineast door zijn bekendheid kan opdraven met majestueuze Hollywoodnamen.
Chef Carl Casper (Jon Favreau) werkt in het restaurant van Riva (Dustin Hoffman). De restauranthouder speelt op veilig en aanvaardt niet dat Casper met het menu experimenteert. Casper beseft dat hij gevangen zit en tot overmaat van ramp wordt hij door de restaurantcriticus Ramsey Michel (Oliver Platt) de grond ingeboord. Via de sociale media (een idee dat net iets te veel in deze film wordt gebruikt) daagt Michel hem uit om zijn menu te vernieuwen. Het eindigt met een scheldpartij waardoor Casper uiteindelijk zijn job verliest. Zijn ex-vrouw Inez (Sofia Vergara) heeft echter een oplossing klaar. Haar vorige echtgenoot (blijkbaar scheidt ze vlug) heeft in Miami nog een oude food truck, de ideale manier om weer passie in het koken te vinden, aldus Inez. Casper hapt toe en samen met zijn vriend Martin (John Leguizamo) en zijn zoontje Percy (Emjay Anthony) begint hij aan een ware culinaire roadtrip.
Chef is een leuke film, maar je merkt vooral dat Favreau kan profiteren van het feit dat hij de regisseur van blockbusters is. Hoe zou een regisseur er anders in slagen om voor zo'n kleinschalige film namen als Scarlett Johannson of Robert Downey Jr. te strikken? Het zijn dan ook die rollen die de film boven niveau houden. De vertolkingen zijn behoorlijk en het scenario (alhoewel zeer voorspelbaar) loopt lekker. Deze smulkomedie is zeker niet overdonderend, maar een heel klein beetje beter dan zijn soortgenoten.
Chef is vanaf nu uit op dvd via Sony SPHE.
Didier BECU
25/03/2015
---
---