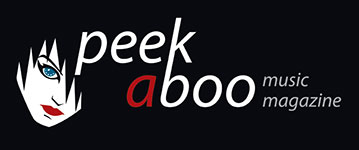 like this cd review
---
BEN LUKAS BOYSEN
Restive
Music
•
CD
Ambient
•
Classical
•
IDM (Intelligent Dance Music)
[90/100]

Hymen Records
06/10/2012, Chris KONINGS
---
Still finding the time to make music under his own name, Ben Lukas Boysen (HECQ) delivers his first real soundtrack with Restive. After his trip towards dubstep (Avenger), which was received with mixed feelings but in my opinion a pretty good album, he seems to have found a direction he can call his home. You will soon read more on that in an interview I did with him...
First things first, what's the movie about? Restive is a hopeless exploration of domestic violence. After challenging her husband, the mother commits her family to a journey through the nearby woods. The husband's friends try to capture the mother, resulting in a bizarre and violent finale.
The intens and weird storyline might suggest that musical expression is also exaggerated, but Ben holds a tight reign. All sounds are placed in such a clinical and precise way, ensuring a chilling atmosphere, perfectly achieving it's goal. "Sorry" sounds a bit like the repetitive remoteness of Wim Mertens, "Hoe Fight" is insanely brutal and terrifying, like good old Genocide Organ industrial. "Lott", "Hopper" or "Grave" are chilling nightmares that seem to come right out of "The Shining". So when I say, a tight reign, you might have thought it's absent, detached music. But then you don't know Ben, it simply is impossible for him to make music without digging deep inside his psyche, and in the meantime, turning your psyche upside down.
Together with Access To Arasaka's "Orbitus" and Flint Glass/Polarlicht 4.1's "Zoran's Equation", this must be one of the best soundtrack I have ever heard... Beautiful and terrible, stronger than the foundations... No wait, that's a different movie.
Chris KONINGS
06/10/2012
---