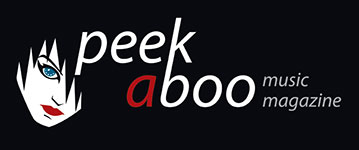 like this cd review
---
STRANGE2 & NEV.ERA
Diario Sonoro
Music
•
CD
Ambient
•
IDM (Intelligent Dance Music)
[65/100]

Lovethechaos
06/10/2012, Chris KONINGS
---
No newcomer to me, David Jornet (Strange2) made a notable record "Cyclos" when I was still writing for Dark Entries. The quality of the combination between repetitive classical piano melodies and idm was of a very high level. And there were lots of subtle hints to different genres like industrial or synthpop. The album name said it, it was a cycle of life coming to an end. A collaboration with someone else to discover new paths, is therefore an obvious new step. The man behind Nev.Era is completely unknown to me however so let's see if they matched.
It stars well, " Espacio " has compelling melodies dragging you in orbit. Next one then, " Rutina " has its moments, but also has a few annoying off key sounds, I'm not sure what the point of that is... " La Inocencia " seems to come right out of the kindergarden, playful and innocent, I wouldn't call it charming though. The flow of the album just does not feel right and this song really feels awkward.
No, I like the bubbly sparkling character of " Dulce Reflexión " a lo t better, nice beat also! " Transparente " also has it's moments, up until half the song where it again starts to fall apart with atonal beats and breaks, losing all sense of direction. The last two songs lift me up again, " Gravedad " and "Lovedad' are well executed bassy idm ambient songs, a good ending does not make a good album though. I'd recommend Cyclos if you want to get to know this label...
Chris KONINGS
06/10/2012
---