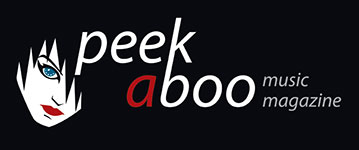 like this cd review
---
NEBULO
Cardiac
Music
•
CD
Ambient
•
IDM (Intelligent Dance Music)
[85/100]

Hymen Records
28/02/2013, Chris KONINGS
---
His fourth album on Hymen, Thomas Pujols (Nebulo) seems to work on a strict schedule, making a record every two years. Thankfully the way he makes his tunes is not strictly rooted in one sound or genre. Nor does the quality of his output is hindered by this choice of time. Crispy idm that is so thoroughly defined by Hymen is what you get from Nebulo.
With this new album the glitch is subdued and everything seems to be dipped into a dark ambient matter, while he is not denying his French roots. Yes you can still hear a bit of the early 90's St Germain sound during Redkosh. Its warm down-tempo synth tones are a lifeline for people not familiar with this kind of music.
There's also plenty of experimental ear candy however, Mu thrives on quirky guitar and other sounds. During Asht he makes good use of a self-recorded clap, Quenz is a gloomy trip through a snowy forest with its deep cellos and dark beats. So every song has its own character and point of interest, Baikal has a glitchy drum 'n bass but again this is kept low profile and the dark ambient stitches the entire album together.
Something between Aphex Twin, Gridlock and Katto. It's enough to make the tiny snakes slither down your neck. Another good release, the tour through the mind of Thomas takes about 40 minutes and that's well spent time!
Chris KONINGS
28/02/2013
---