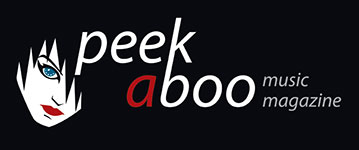 like this cd review
---
ACCESS TO ARASAKA
Geosynchron
Music
•
CD
Abstract
•
Ambient
•
IDM (Intelligent Dance Music)
[90/100]

Tympanik Audio
02/01/2013, Chris KONINGS
---
It took me a while to review this one as it's over a year old now, but finally here is the (not so) new album by Access To Arasaka, Geosynchron. After discovering the free downloadable album "Orbitus", I fell in love with Rob Lioy's sci-fi soundtracks. Checking out some of the track names, the whole album deals with a variety of object orbiting around either our planet or something else in our solar system. Since we synchronised our timekeeping on our orbit around the sun, every other orbit can be used for exactly that, resulting in millions of calendars and so on...
So when you think about it, the options are endless and always perfect, an intriguing thought. That's exactly what he manages to translate in his music, every song sounds perfectly natural with an endless amount of layers. Rob is probably one of the best idm producers in the world and I would not be surprised to see him getting offers for soundtracks. "Lysithea" featuring Jamie Blacker is the only song with lyrics, unusual for Rob but again it's a direct hit, I love the emotion, feels like thousands of tiny lizards crawling down my spine.
Not an easy one to digest (also because of its length), but the end result is VERY rewarding. It seems Rob's unable to make dull music. Great stuff, especially for headphone addicts!
Chris KONINGS
02/01/2013
---