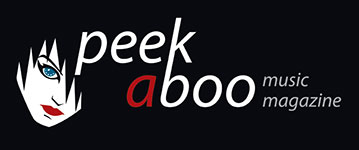 like this digital review
---
ACCESS TO ARASAKA
Aleph EP
Music
•
Digital
Abstract
•
Dark Ambient
•
IDM (Intelligent Dance Music)
[90/100]

Tympanik Audio
03/07/2012, Chris KONINGS
---
As promised in my review of AtA's free album Orbitus, I'm back with the Aleph EP. But first I'll tell you how to get this EP, before I forget it. Cause man, this music makes your mind wander... Well if you've taken the time to download and listen to his free album (yes I know, that was the best hour you spent in a long time), you may have noticed you can donate some cash. Well you should, not only because Orbitus is GREAT, but you'll also get a downloadlink for the Aleph EP sent to your email. It's that easy! Another half hour well spent! Thank you Peekaboo!
Before I start rhymin' away, let's summarize this EP shall we? If any of you know his Void album (a very glitchy, breaky, hightech spaceride) then Aleph takes the best of Void and Orbitus. Another dystopian soundtrack, this time emphasizing more on rich textures, technical marvels while not forgetting a thin red thread called filmscore.
Is my 14 month old son still not asleep?? I yank away my headphones, only to discover the distant wails were not on my babyphone... Ok, back to space... A good teaser for the next part of his adaption to Richard K Morgan's novels, Geosynchron and once again, you'll read about that one soon enough. Just give me a few weeks to plan my touchdown, I'm sort of stuck in Rob Lioy's universe you know...
Chris KONINGS
03/07/2012
---