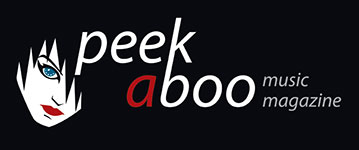 like this cd review
---
OYAARSS
Bads
Music
•
CD
Dubstep
•
Industrial
•
Noise
[90/100]

Ad Noiseam
16/06/2012, Chris KONINGS
---
A newcomer on Ad Noiseam, Arvīds Laivinieks lives in the UK but his roots lay in Latvia. Like most people he threw his debut album (Smaida Greizi Nākamība or Future Smiling Wryly) for free on the net and it must've been impressive, or else you would'nt be reading about it here now would you?

Right from the start, Septembris whips you directly in shape with achingly slow, destroyed beats. The intens ride through a broken landscape is shown in the schizophrenic Un Saule Ausis Dienvidos, combining idm and raw industrial dub. His oppressive narrative vocals make the next song sound original and of colossal power. But he can also be sublte, Nenosaukta Tukša Elpa has sampled female soprano vocals, strangely fitting like a cold glacial wind travelling across a barren wasteland.

Malduguns is a long instrumental with scraping "Sunn0)))" guitars, Seja Tumši Vaibsti starts with nocturnal insect sounds and transforms in an epic cauldron of doomy, echoing voices and agonizingly slow industrial dubstep. The Latin sounding voice could well be God himself destroying the world, as pictured in John Martin's "The Great Day of His Wrath". Dimba might be a overdramatic with organs, glitchy noise and guitars but in view of the entire album it's a great track! The insane vocals might topple it towards kitsch but the vomit of noise afterwards makes up for that small imperfection...

And what else could come after complete destruction? A new beginning! Crispy idm is etched with distorted dub on Rigas Ielas Bluzs, it's a dog eat dog world when species are trying to survive! The ninth track (15 Pilieni Patiesibas) can't live up to the overall high quality, the mechanical beat seems unimaginative. Final track Ziemeli ends a terrifying album of epic proportion in style.
Let's hope Arvīds continues to frighten us with his soundtracks for wiped out civilizations... But I'm sure his creative mind can just as well come up with a compelling soundtrack for life in a chicken coop. Amazing artwork also! Get this album!
Chris KONINGS
16/06/2012
---