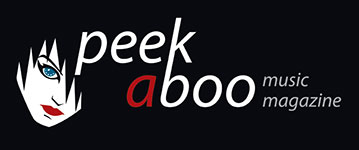 like this digital review
---
ACCESS TO ARASAKA
Orbitus
Music
•
Digital
Ambient
•
IDM (Intelligent Dance Music)
[95/100]

Tympanik Audio
07/06/2012, Chris KONINGS
---
After doubting what to buy on the relatively new label Tympanik Audio, I stumbled upon this free download of Access To Arasaka. Rob Lioy took his artist name from the "Cyberpunk 2020″ off-shoot card game "Netrunner" and he is another idm/ambient adept like many of his colleagues on Tympanik Audio or for that matter Hymen Records. A renowned name, Hymen Records, but Tympanik has proved themselves as one of the brightest newborn stars in the contempory electronic music scene. No surprise there, when you know label founder Paul Nielsen was able to find talents like Dirk Geiger, Totakeke, Tapage, Autoclav1.1 and especially Rob's AtA project.
This album is based on the Takeshi Kovacs novels by Richard K. Morgan (as is AtA newest album Geosynchron) and it's cyberpunk detective fiction set in a dystopian world, just like 1984 or Brave New World... So you can expect hi-tech cinematographic sounds drifting you into orbit. Or down right bleak and nasty film noir atmospheres that make you feel like bladerunner Rick Deckard once you put on those headphones and close your eyes.
Every song clearly has a different emotional state, like the epic yet sensitive "Helios", the nervous "Kyokko", the threatening "Cynosure" or the mythical "Photons". Rob Lioy makes his music sound very richly layered and vibrant but at the same time allows for some imperfections that give it an even more natural character. Ok, there's some Autechre/Aphex Twin heritage that can't be denied but it's also very personal and emotional music. And I keep on discovering details that seem like they weren't there the previous listen. I really can't seem to stop listening, this alien yet familiar world has become a second home for me, I just love this album!
Unlike most other idm artists that always stay on much threaded trails, I doubt anyone else could have made this album, it sounds truly unique! And since it's for free, there really is no excuse possible so get out of here, download it and get out those good headphones, you will need them! Probably the best download ever, eat AtA's dust facebook, this is just so much more rewarding! Oh and when (not if) you value his work, donate a bit of cash and you'll get the download code for the 4 track "Aleph" EP... I'll tell you all about it later...
Chris KONINGS
07/06/2012
---