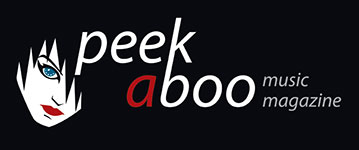 like this cd review
---
ANKLEBITER
Raintree
Music
•
CD
Ambient
•
IDM (Intelligent Dance Music)
[60/100]

Tympanik Audio
02/01/2013, Chris KONINGS
---
A veteran in the IDM-family, Tanner Volz (Anklebiter) is known from fairly obscure bands like Soul Parish and Thine Eyes. Again it's pure idm, with broad soundscapes and pleasant, accessible rhythms so it is perfect for background listening. There are plenty of songs where other artists join in, like Laird Sheldahl (also a member of Thine Eyes). Other names are Tympanik's Erode and Chad Dobson, special guest is The OO-Ray or Ted Laderas who combines cello with electronics.
"The Lazy Pioneers" could have sounded more challenging if Ted's cello's would be higher in the mix. Last song "Raintree" is a lot better in that respect. The rest of the songs are all very nice and pleasant to hear. No real highlights so I guess it's mainly his experience shining through. Personally, I enjoyed the ride but it's not one I would take again, there's much better IDM out there...
More emotional or more challenging. No endless amounts of remixes to make a 80 minute long album though... Knowing when to stop is also a form of wisdom.
Chris KONINGS
02/01/2013
---