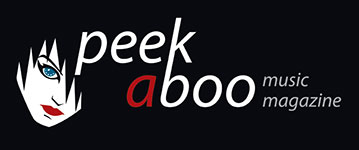 like this cd review
---
LINGOUF
Terre De Pierres
Music
•
CD
Ambient
•
Experimental
•
IDM (Intelligent Dance Music)
[65/100]

Ant-Zen
29/12/2012, Chris KONINGS
---
How wrong one can be, at first I did not think much of Lingouf's new album. The previous one was a mystery to me but I could not bring myself to giving it a low score. If I don't understand it, who am I to judge it? Here I heard ambient/idm enhancing field recordings, but it sounded like a dreary mess without any highlights. So this time, the score was going to be low.
Until I gave it another chance, this time undisturbed by anyone, exploring this sound diary with my headphones... And what a trip it was, hitchhiking your way through landscapes filled with Dali's molten timepieces or Tom Wolfe's Acid Tests conducted in the land of Oz. The amount of sounds you discover is impressive, bells, clocks, birds, waves, barking dogs, footsteps in all kinds of undergrowth...
It's like Chris Watson's soundtrack about that railroad in Mexico, without trains... And the difference in emotions is equally broad. The hike through the snow during "La Marche Du Vent De Glace " moves back and forth from cheerful to daunting. A few songs might be a bit too long, "Accordrobion" does not hold my attention for the entire song. "Varionuguicaa" and "B22 Le Souffle Du Feu " are a lot better, a pandemonium of loops, bells and rhythms. Too bad about the wobble basses at the climax of the latter one...
After that it succumbs to dubstep, at first it's a very peculiar view on dubstep but afterwards you hear the last three songs are very much alike. They all start with field recordings building up in gorgeous Lingouf style, but after a few minutes the dreaded wobble basses are omnipresent and predictable, not a good combination.
If Vincent would have sticked to field recs with ambient/idm, it could have been a great record. Now all that dubstep just gets on my nerves. Good, but still a missed chance...
Chris KONINGS
29/12/2012
---