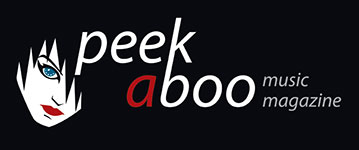 like this cd review
---
LINGOUF
Doéme
Music
•
CD
Classical
•
Experimental
•
Industrial
08/12/2011, Chris KONINGS
---
This album has been on my desk for about five months now and it still feels impossible to write a review about it. I would discribe Lingouf as an alien lifeform that fluctuates between classical music, french chanson and industrial breakcore. It is actually a frenchmen, Vincent Ingouf is not only a musician but also a graphic artist and painter. He started his musical career in 2005 and has made about ten releases on labels like Otolythe, Ark-Aïk and more recently on Ant-Zen. Do check out his website below because it's one of the most original and beautiful sites I have recently stumbled upon!

The basics of his music are always the same, classical instruments like violins or cellos combined with industrial and breakbeat. The fourth song "Oepema" is different, with a more rhythmic feel allowing for some variation, though still wielding the same tools/weapons. Next up is "Osmei", a manic song welding hardcore rhythms together with his classical breakcore. Not for the faint of heart! The unpronouncable "Pierroopoflonspaà So'çapem" calms you down again and the album progresses in a similar, fluctuating way. One thing that can get tedious is the length of some tracks, most are above the 7 minute mark, Oepema and Wiaoz are almost 10 minutes long and Doéme clocks at 11:23 minutes! But standing alone they work fairly well.

Getting through the entire album at once is way too difficult for me, almost 80 minutes of nervewrecking and, I admit, some soothing music as well, is a long ride. Too long and the time it took to get my bearings in this album show you that this is indeed a hard nut to crack. So no score for today... I warn you again, not for the faint of heart! But a very interesting experiment indeed!
Chris KONINGS
08/12/2011
---