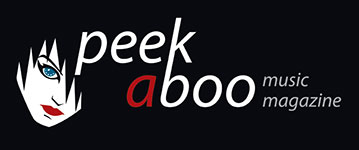 like this cd review
---
ROEDELIUS SCHNEIDER
Stunden
Music
•
CD
Ambient
•
Drone
•
Krautrock
[90/100]

Bureau B
03/12/2011, Chris KONINGS
---
Bureau B has already released a few very nice albums in the krautrock and electronic music genre. Roedelius is a name everyone should know, he was one of the krautrock pioneers with early 70's bands Cluster and Harmonia. He recently broke ties with Dieter Moebius with whom he formed Cluster. Only to form a new version with Onnen Bock called Qluster. Together they just released Rufen and Fragen (Yell and Ask).

On "Stunden" Stefan Schneider ,a founding member of Kreidler and also active with To Rococo Rot and September Collective, is the main collaborator. He is responsible for the leftfield ambient/idm music that fits perfectly to the minimal pianotunes of Hans-Joachim Roedelius. It floats from the drone-like piano melodies of Roedelius (Das Eine, Miniatur, Stunden I-III) to the unsettling downtempo idm (Single Boogie, Boogie Drone) of Schneider. Specks of guitar and other instruments are chosen with unnerring accuracy, yet seem to be completely improvised. Especially Upper Slaughter is seven minutes of pure genious but this can really be said about the entire album. Zug sounds a lot like the old Cluster or Tangerine Dream's oscillation experiments. Very visual music, a perfect score for the Planet Earth series of the BBC.
I am a bit of a vinyl junkie but here I would recommend the cd version, the album is a beautiful ride and you really don't want to make a pitstop halfway through. You COULD put your vinyl on tape and thus keep your record in pristine shape but maybe that's taking things too far...

The artwork is by Detlef Weinrich, also a member of Kreidler. "Stunden" is a real gem and anyone who loves sound in all it's identities will love this album! A must have!
Chris KONINGS
03/12/2011
---