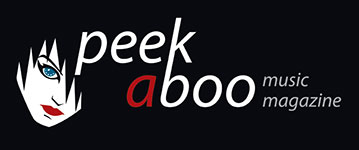 like this cd review
---
NEEDLE SHARING
Gang Bangs!
Music
•
CD
Electronics
•
Techno
[55/100]

Hands Productions
27/11/2011, Chris KONINGS
---
Needle Sharing was founded in 1991 by Roland Danielzig, named after watching a documentary on AIDS shown on the BBC. First making hardcore industrial but his long time friendship with drum & bass master Panacea influenced him to make a more drum&noise style from the beginning of the new millennium. That dark drum n' noise saw first light with his debut album "My Kind Came First". He quickly moved to more slower and happier tunes with 2004's "Switching To Channel Inferno".

Since then he didn't make any output but now he's back! Comebacks must be contagious because Panacea did the same with the strong comeback release "Chiropteran". Unfortunately Needle Sharing developed his sound to a hardcore drum n' bass style that has little to do with industrial. Fukushima Disco is one of the better songs but Medizin is a ghastly, slow and dumb song with the obligatory dubstep junk thrown in. Torn Inside has a similar style but packs a lot more punch and pace so that's a highlight on the album. Fast, breaky but bland drum n' bass characterize Violent Times A Go Go and the last two songs are also not really worth mentioning, average and dated drum n' bass.

I like the Hands label, they have some great releases by Angina P, Hysteresis and Syntech. Not to mention the better known names like Winterkalte, Empusae and Ah Cama-Sotz. However, Needle Sharing gives us a disappointing album with only a few good moments so I can't call it a succesful comeback.
Chris KONINGS
27/11/2011
---