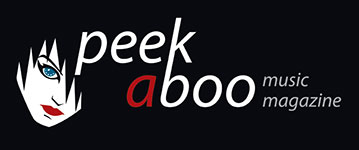 like this cd review
---
LONE
Reality Testing
Music
•
CD
Electro
•
Electronics
•
Techno
R&S Records
17/09/2014, Paul PLEDGER
---
Incredibly, it's been a full two years since the release of artful tech-head Lone's debut R&S album Galaxy Garden (actually his fifth full-length release). Incredible because that still sounds fresh and 'new' and hardly old enough to warrant a follow-up so quickly. Where Galaxy Garden had both feet rooted in '90s rave, hardcore and his label's own techno legacy, Reality Testing takes things back a little further by borrowing from an age of samples, cut-ups and hip-hop, all buffed up with that trademark Lone playfulness we've become quickly acquainted with.
Opening synth-washed intro First Born Seconds resembles his earlier work - beautiful, cinematic, sweeping, a timbre for all seasons and the perfect foil for Restless City, a track that rustles politely into earshot before powering forward with isolated vocal samples and a propulsive beat that yells 'banger!'. Before you assume Lone has just purloined the hip-hop archives en repeat, the mellower Meeker Warm Energy grooves like Dam-Funk cavorting with Suge Knight on a hot summer evening, while a return to the Detroit-influenced days of old is on the cards with the gorgeous Aurora Northern Quarter, a four-minute odyssey of atmospheric techno from the same blueprint as Carl Craig or our own Dave Angel.
The remainder of Reality Testing dips into similar territory without breaking much in the way of new ground but frankly, this doesn't matter a jot - Lone's imaginative use of his toys sees him through. More hip-hop? Check 2 Is 8 and Coincidences out. Full-on intelligent ambient house just like R&S subsidiary used to make? Clock an earful of previous single Airglow Fires or the woozy Begin To Begin. If anything, Reality Testing needn't have been so lengthy - a couple of tracks merely repeat what's been done on here before. However, at least ten of these glistening jewels deserve to soundtrack your summer. And autumn, winter, right through to spring and into next summer. Very much of the now, as well as the past, this is excellent work.
This review also appeared on Flipside Reviews
Paul PLEDGER
17/09/2014
---