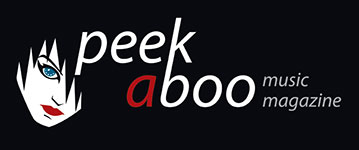 like this cd review
---
SOMATIC RESPONSES
Concrete Glider
Music
•
CD
Experimental
•
IDM (Intelligent Dance Music)
•
Techno
[80/100]

Hymen Records
18/11/2011, Chris KONINGS
---
This album is again a small reinvention by the Healy brothers. The last ones I picked up from them were Pounded Mass and Reformation and the first was a nervewrecking ride through their usual breaky idm industrial landscape. Reformation was what dubstep should sound like so they are very diverse artists to say the least. With Somatic Responses there seems to be no easy way, but here they at least tried to make it somewhat bearable for newcomers.

The first four/five songs are pretty melodic with an absence of aural chaos and the melodies are both quirky and effortlessly enjoyable. Evil crawls where it can't walk though, so from Aaltomatic the fucked up rhythms take over and the less adventurous listener will probably dive towards the stop button here. It remains very technoid however, you won't find the heavy crossfire of breaks and quirky arrangements of Pounded Mass here. In the middle of the album they move back to their combination of acid and breakbeat idm (a bit like heavy Autechre or Aphex Twin) but it's the last part of the album that stands out, starting from...

Phuture Phucker is a epic slammer mixing slight drum'n bass influences with atmospheric but agressive idm. The short Svemma adds a sensitive touch to heavy rhythmic industrial. Replicant Loss is devoid of rhythms, a dark cinematic track that would fit perfectly in Bladerunner. The last track Fryday has that technoid 4/4 rhythm again and also some hiphop style scratching, making it sound a bit like "B Boy 3000".

A typical Somantics release, uneasy listening but you can get a lot out of it if you give it some effort. Recommended but only just because of the overload of 4/4 acid techno.
Chris KONINGS
18/11/2011
---