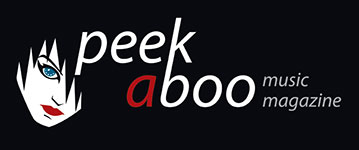 like this cd review
---
M. B.
Hibernum
Music
•
CD
Abstract
•
Drone
•
Experimental
•
Noise
EE Tapes
28/11/2011, Didier PIETERS
---
OK … a difficult one, in a "genre" I'm not really familiar with... 3 pieces of noise, 27:37, 21:06 and 27:28 minutes. Soundscapes for the experienced listener. Slowly shifting monotony, thousands of sound-ants, covering your face and flooding your ears … No ordinary stuff, not in any way.
"Hibernum" is an experience, an event you'll want to attend sporadically. A spiritual trip to emotions of your own choice …M. B. creates intense, meditative, sound-waves, collages of electronic noise, swelling and fading … "Hibernum" offers an interesting, unconventional and disharmonic listening experience. It confronts you with your personal boundaries and leaves you wanting salvation, craving for inner rest and yearning for total silence. Maybe that's the most important thing to be said about "Hibernum".
The score? Irrelevant this time! 55 would have been nice, referring to EE Tapes and the year of birth of M. Bianchi.
Listen, FEEL and judge for yourself. Is "Hibernum" a pleasant trip? No, not really. I'd rather say it's an interesting and memorable experience? To be used in moderate doses, I'm inclined to add. "Hibernum" surrounds you with noise(s). It floods and almost drowns you. It lets you gasp for air for a couple of seconds and then a new wave takes you even further into dark depths.
You want to know a little bit more about M. B.? That's possible. Maurizio Bianchi was born in 1955, in Pomponesco, Italy. He's considered to be one of the "noise"-pioneers. His earliest work dates from 1979. Since then he unleashed numerous albums upon the world, some under the name of Sacher-Pelz and leibstandarte ss mb. Why … and his own choice? Interesting interview questions, without a doubt … M. B.-material is often very limited and wanted by collectors.
I already have my "Hibernum"-copy (EE22, 300 copies)! What about you?
Didier PIETERS
28/11/2011
---
Goed … een hele moeilijke … in een genre dat mij niet zo vertrouwd is. 3 brokken sfeer. 27:37, 21:06 en 27:28 minuten. Soundscapes voor de gevorderde luisteraar. Aangehouden monotonie, traag verschuivend, duizenden klankmieren die je gezicht overspoelen en zich een weg banen naar je oorschelpen. Geen gesneden brood voor de doorsnee muziekliefhebber, zoveel is duidelijk.
"Hibernum" is een ervaring, een belevenis waarvan je sporadisch eens wil proeven. Een spirituele trip naar emoties van eigen keuze … M. B. creëert intense, meditatieve, sfeerstukken, een klanktapijt dat zich bij momenten ongaarne laat bewandelen, collages van elektronische geluiden, soms vaag op stemmen lijkend, langzaam aanzwellend en wegdeemsterend of abrupt eindigend. Een boeiende, onconventionele en disharmonische luisterervaring, die je naar de rand van het verdraagbare leidt, die je in contact brengt met je hoogstpersoonlijke grenzen, je denken stimuleert, je doet verlangen naar verlossing, je doet hunkeren naar totale stilte. Dat is misschien de grootste verdienste van "Hibernum"?
De score? Punten lijken me dit keer irrelevant … 55 was anders wel leuk geweest: een verwijzing naar EE Tapes en het geboortejaar van M. Bianchi. "Hibernum" is een persoonlijke trip die je zelf naar waarde moet schatten. Te gebruiken in beperkte dosissen, dat lijkt me wel het devies. Een prettige ervaring? Niet echt … Eerder een interessante en memorabele gebeurtenis. "Hibernum" omgeeft je met geluid, overspoelt en verdrinkt je, laat je af en toe naar adem happen … tot een volgende golf je nog verder meesleurt in het duistere diepe.
U wenst nog wat meer informatie over M. B. Dat kan. Maurizio Bianchi, geboren in 1955 in Pomponesco (Italië), wordt beschouwd als één van de "Noise"-pioniers. Zijn eerste werk dateert van 1979. Sindsdien bracht hij talloze albums op de markt, onder andere onder de namen Sacher-Pelz en leibstandarte ss mb. Wat daar precies de bedoeling van was en in welke mate een eigen keuze? Interessante thema's voor een interview denken wij dan … M. B.-materiaal is vaak beperkt qua oplage en zeer gewild door verzamelaars.
Ik heb al een "Hibernum"-exemplaar (EE22, 300 copies). En U?
Didier PIETERS
28/11/2011
---