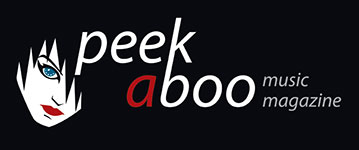 like this cd review
---
ARZT+PFUSCH
Lictor Evaporated
Music
•
CD
EBM
•
Electro
•
Industrial
[76/100]

03/12/2011, Didier PIETERS
---
Release-date : October 28th, 2011, CCP (Complete Control Productions), Sweden (Stockholm).
Lace up your boots! FOR A+P … WE MARCH!
Arzt+Pfusch is a Danisch EBM/Industrial act featuring Der Doktor and Dr. A-Funz, the medical dynamic duo also responsible for the so-called classics "Warum?" and "Love". In 2007 they served their fans a free online snack: the album "S.I.C.K.". "Lictor Evaporated" is their first physical release in over a decade.
It offers an efficient mix of EBM, Electro, Industrial and orchestral arrangements. The new sound is "grand" and often drenched with In The Nursery-influences. The best songs on the album are in my opinion "Fall Of An Empire" (single, digital release only) and Flaesh Mangler": marching hymns for EBM armies! A+P are still performing sonic surgery of high quality. "Lictor Evaporated" is a rich and varied album with well-constructed songs and I like the orchestral angle a lot. Great artwork from Claus Collstrup and "evil" lyrics are included.
The bad and the ugly? Not much to be mentioned here … Only VIII tracks after a career break of 11 years? Seems a little meager, doesn't it? Oh well …
A last remark? The distorted Doktors claim to be inspired by the Warhammer 40.000 universe. Warhammer 40.000 is an immensely popular board- and PC-game, as you all should know!
That's it, for now …
Didier PIETERS
03/12/2011
---
Release-datum: 28 oktober 2011, CCP (Complete Control Productions), Zweden (Stockholm).
Artz+Pfusch is een Deense EBM/Industrial act, nu terug bestaande uit Der Doktor en Dr. A-Funz, het medisch dynamische duo dat ook al verantwoordelijk was voor de zogenaamde klassiekers "Warum?" en "Love". "Love", de vorige fysieke release van Arzt+Pfusch, dateert al van 2000. De Dokters zijn blijkbaar druk in de weer geweest met verpleegsters en iets minder met muziek.
Als tussendoortje was er wel nog de gratis online release van het album "S.I.C.K.", in 2007. Zonder Der Doktor en met Dr. Sigh Ape.
"Lictor Evaporated" biedt een geslaagde mix van EBM, Elektro Industrial en orkestrale arrangementen, een bij momenten keizerlijk en majestueus geluid, doordrenkt met In The Nursery-invloeden, wittte woede aangewakkerd door de strijdliederen van Arzt+Pfusch. Uitschieters zijn wat mij betreft "Fall Of An Empire" (single, digital release only) en "Flaesh Mangler". Minpuntjes? Slechts VIII tracks … Een beetje weinig na 11 jaar loopbaanonderbreking, toch?
De heren Dokters hebben blijkbaar iets met het Warhammer 40.000 universum dat als inspiratiebron wordt vermeld. Voor de neanderthalers onder ons: Warhammer 40.000 is een immens populair bord- en computerspel.
Voor het betere sonisch chirurgische werk kan u nog steeds terecht bij A+P. 't Is weer eens wat anders dan een facelift of een schaamlipcorrectie.
Wat nog? "Lictor Evaporated" is een rijk, gevarieerd album met goed opgebouwde songs en de orkestrale invalshoek bevalt me prima! Inclusief knap artwork van Claus Collstrup en "evil" lyrics …
Didier PIETERS
03/12/2011
---