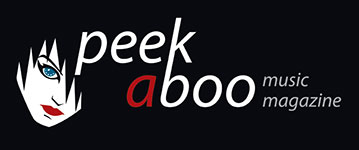 like this cd review
---
NORTHERN SADNESS
Riddles Of Lunacy
Music
•
CD
Darkwave
•
Futurepop
•
Synth Pop / Electro Pop
[79/100]

Echozone
16/12/2011, Didier PIETERS
---
Sadness? Not quite!
2 guys from Bruges signing a contract with Echozone? Not your everyday stuff. It is a fact that they easily could be mistaken for a German (Swedish) band. And I guess it's no coincidence they are scoring in the charts over there (number 1, Radio Dark Dimensions). There's a huge market for this kind of music in Germany …
Northern Sadness is a duo featuring Koen De Brabander (lead and backing vocals, Commodore 64) and Philippe Lefief (backing vocals, keyboards and drum programming). They are active since 2010 and "Riddles Of Lunacy" is their debut album. At least one of them was formerly involved with Dead Poets.
Let's have a look at the CD now … My favorite riddles? "All This Noise" for starters, a sublime intro followed by delicious noise. The single "Out Of Mind" of course, another great intro (minimal synth) followed by "poppy" electro of superior quality! Also the catchy "To The Empty Fields" is worth mentioning. "2nd Hand Girl" follows an industrial route briefly and then takes a broad synth-pop highway. A nice drive people, be assured! The best song on "Riddles Of Lunacy"? Maybe "And What To Believe", "vaguely" reminding us of Covenant … Solid foundations, tasteful furniture, Northern Sadness is standing strong!
Sounds like? I think Koen and Philippe are into bands / artists like Depeche Mode, Gary Numan, John Carpenter, Fad Gadget, Covenant, The Arch and Diary Of Dreams.
14 songs, 13 interesting and appealing riddles. And I must say I'm looking forward to the next album of these gentleman … Nothing negative to mention here? As far as I'm concerned they shouldn't have put that crappy version of "I Can't Live In A Living Room" (Red Zebra) on the album. Bad points for the so-called Test Team!
Nevertheless: Northern Sadness rules! Thank you Koen, thank you Philippe, Godspeed! If you guys are in the mood for an interview, just let us know. We'll be more than happy to accommodate you!
Newsflash!...Northern…Sadness…plays…live…on…April…27th…2012…at…the…SeaWave…festival…together…with…Belgium's…finest…Der…Klinke…The…Breath…Of…Life…Thieves…Of…Silence…and…Perverted…By…Language…15…Euro…Bredene!
Didier PIETERS
16/12/2011
---
Sadness? Not Quite!
Bruggelingen met een contract bij Echozone. Niet alledaags … Als je hun CD zonder enige voorkennis beluisterd zou je overigens eerder denken aan een Duitse groep. Het zal wel geen toeval zijn dat Northern Sadness hoog scoort in de Duitse Radio Dark Dimensions charts (op nummer 1, jawel). Er is daar een gigantische markt voor dit soort muziek, dat kon ik deze zomer nog met eigen ogen vaststellen op het Amphi Festival in Keulen.
Northern Sadness is een duo bestaande uit de heren De Brabander (Koen) en Lefief (Philippe) met een verleden bij onder andere de Dead Poets. NS is actief sinds 2010.
De CD dan maar … Mijn lievelingsraadseltjes? "All This Noise": een sublieme intro gevolgd door prachtig lawaai … "Out Of Mind": nog een grandioze (minimal synth) intro en "poppy" elektro van topkwaliteit … bliep … bliep … we gaan hier volledig uit ons dak! Ook het catchy "To The Empty Fields" verdient een eervolle vermelding! "2nd Hand Girl" volgt kort een industriële route die al snel overgaat in een brede synthpop-weg, mooi … En de beste song op "Riddles Of Lunacy? Misschien wel het "vaag" naar Covenant neigende "And What To Believe"? Wat een vraag …WAT EEN CD!
Solide funderingen, oog voor detail, hoge graad van afwerking, mooi behang, smaakvolle tapijten, sfeervolle verlichting … Northern Sadness komt van goeden huize, dat heeft u inmiddels al door!
Klinkt als? Het is een wilde gok maar ik denk dat de heren K. en P. fan zijn van Depeche Mode, Gary Numan, John Carpenter, Fad Gadget, Covenant, The Arch en Diary Of Dreams, om maar een paar namen te noemen. Ik kan me ook vergissen natuurlijk …
14 songs, 14 raadseltjes, puzzels die soms wonderwel in mekaar passen. Ik kijk alvast uit naar het vervolg van dit prille verhaal. Niks negatiefs te melden? Die lullige Red Zebra cover hadden ze beter gelaten! Slechte punten voor het zogenaamde "Test Team". Maar oordeelt u vooral zelf …
Brugge staat weer op de kaart en Northern Sadness "Rules" tot ver over de Rijn! Dank u Koen en dank u Philippe zeggen we dan! Als jullie zin hebben in een interview, laat ons iets weten! En terwijl we toch (geïmporteerde) Bruggelingen aan het bedanken zijn, dank u Herr Daum, voor de 15 op 15!
Nog een concerttip om mee te besluiten. Op 27 april 2012 speelt Northern Sadness ten dans op het SeaWave festival in Bredene, samen met ander schoon (Belgisch) volk: The Breath Of Life, Der Klinke, Thieves Of Silence en Perverted By Language … Een mooie affiche en slechts 15 Euro, dus allen daarheen!
Didier PIETERS
16/12/2011
---