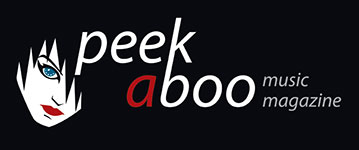 like this cd review
---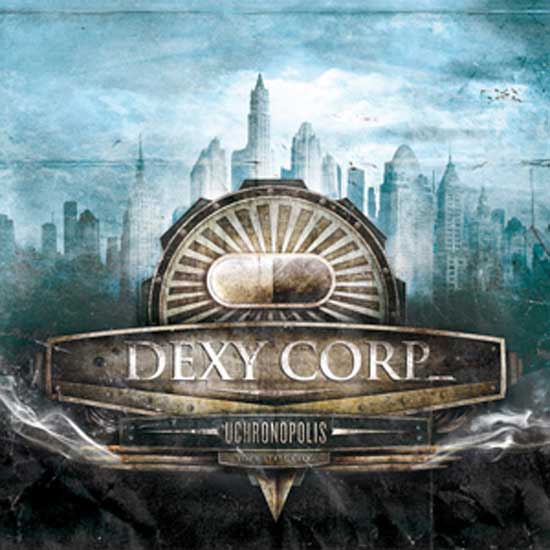 DEXY CORP_
Uchronopolis
Music
•
CD
Cyberpunk
•
Industrial Metal
•
Industrial Rock
[68/100]

08/12/2011, Didier PIETERS
---
Welcome to the mythical city Uchronopolis [Your State City]
Population: 12 907 189 inhabitants
Population density: 5900 inhabitants / km²
Surface districts: 4
Underground districts: 9
Area: 2187,58 km²
Opposition: Black Flash [anti-governmental activists]
Water amount: 1.0%
Status: Self-sufficient state metropolis
Political party: NOVA CORP [unique party]
Governor for life: Ysokras Salocin
"Uchronopolis" is a concept-album and for this reason I'm inclined to tell you a little bit more about the story …
Key, humanoid creation and foster daughter of Jack Dantes [a brilliant banished scientist and philosopher], travels to the mythical city Uchronopolis after the death of her father. There she meets Tyler, who saves her life, shortly after her arrival. Tyler is a young man from the underground districts. He tells her about the terrible conditions in the underground districts and about the Black Flash, the anti-governmental activists. A war for the city control is imminent …
The Music? Cyberpunk / Industrial Metal. Some Nine Inch Nails, a pinch of Pitch Shifter / Grip Inc. and a lot of White Zombie, Ministry and Godflesh … Yes, that's quite accurate I guess.
"Uchronopolis" does have some nice songs and samples. To mention a few: the title-song, "Lockdown" and the surprisingly cool Cyberpunk-version of "No Tears" [Tuxedomoon]. I also like the artwork and the raw vocals are average to good. So what are the problems here, if any? There's too much city, too much "framework" and too little flow … A lack of real top-songs in combination with a certain lack of originality? Yes, maybe that's it … Dexy Corp_ offers good value for money / many but they don't deliver a classic, yet. That being said, I must admit there's some truly great material for a graphic novel, game or movie to be found here!
Some information for quiz-fanatics: "Uchronopolis" is the second Dexy Corp_-album. It was preceded by "Fragmentation", in 2008. Dexy Corp_ is a French band featuring Krank [vocal lyrics, artistic concept], Noisynism [guitars], Ersatz [bass, keyboards, programming, illustrations] and Liv Bioskop [drums, live machines].
Play Loud!
Didier PIETERS
08/12/2011
---
Welkom in de mythische stad Uchronopolis [Your State City]
Populatie: 12 907 189 inwoners
Bevolkingsdichtheid: 5900 inwoners / km²
Bovengrondse districten: 4
Ondergrondse districten: 9
Gebied: 2187,58 km²
Oppositie: Black Flash [anti-regeringsactivisten]
Waterhoeveelheid: 1.0%
Status: zelfvoorzienende staatsmetropool
Politieke partij: NOVA CORP [enige partij]
Staatshoofd voor het leven: Ysokras Salocin
"Uchronopolis" is een conceptplaat beste mensen. Daarom dit keer ook wat aandacht voor het VERHAAL … Key, humanoïde creatie en pleegdochter van de briljante verbannen filosoof en wetenschapper Jack Dantes, trekt na de dood van haar vader naar de mythische stad Uchronopolis. Daar wordt ze bij aankomst van de dood gered door (de ongetwijfeld knap uitziende) Tyler, bewoner van één van de ondergrondse districten waar de levensomstandigheden miserabel en mensonwaardig zijn. Hij introduceert haar bij de Black Flash, de rebellenbeweging die vecht tegen de malafide staatsleider Salocin. De strijd tegen de onderdrukking kan losbarsten!
De muziek? Cyberpunk / Industrial Metal. Een vleugje Nine Inch Nalis, een fikse scheut White Zombie, Ministry en Godflesh en een snuifje Pitch Shifter / Grip Inc. … Ja dat moet het zo'n beetje zijn.
Op "Uchronopolis" staan best wel aardige songs en samples. De titelsong, "Lockdown" en een verrassend goede Cyberpunkversie van "No Tears" [Tuxedomoon], om er maar enkele te noemen. Ook het artwork mag gezien worden en het vervormde gebrul is van redelijk tot goed niveau. Het probleem? Teveel stad, teveel structuur en net iets te weinig flow in combinatie met een gebrek aan echte top-songs, een gebrek aan een meer originele muzikale invalshoek … Dat is volgens mij waar het schoentje een beetje wringt … Het had een geweldige conceptplaat kunnen zijn, want muziek en verhaal versterken mekaar wel degelijk, maar "Uchronopolis" is spijtig genoeg een doorsneestad zonder echte architecturale pareltjes. Niet onaardig om in te wonen maar echt topvertier zoek je, ondanks het leuke en goed uitgewerkte verhaal, elders. Te veel wol, te weinig geblaat … Als inspiratiebron voor een rauwe grafische novelle, game of film lijkt me dit wel topmateriaal!
Nog wat info voor de feitenjagers en quizliefhebbers onder ons: "Uchronopolis" is de tweede worp van het Franse Dexy Corp­_. In 2008 verscheen reeds "Fragmentation". Dexy Corp_ is een viertal bestaande uit de heren Krank, Noisynism, Ersatz en Liv Bioskop. Het label van dienst is het Duitse Black Rain Records.
Play Loud!
Didier PIETERS
08/12/2011
---