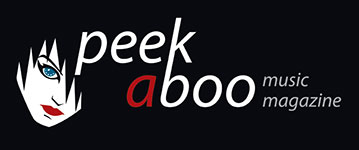 like this concert review
---
CHARLES DE GOAL
Crimson Muddle

Organic

LeFantastique.Night

T.A.G., Brussels (BE)

3rd of December 2011
Concert
Cold Wave
•
Dark Wave
•
New wave
•
Post Punk
•
Stonerock
[85/100]

08/12/2011, Philippe BLACKMARQUIS
---
LeFantastique.Night was created in 2002 by the Anthêsis association. Its main objective is to organise concerts and parties in Brussels following a truly alternative approach. In 10 years of existence, a very wide spectrum of musical genres have been successfully covered, including postpunk, cabaret, medieval and darkwave bands from Belgium, France, Germany or Italy. The first events were organised in the legendary Magasin 4 and later in The Athanor studio and the Botanique. Recently, LeFantastique.Night moved to a new venue, T.A.G., situated near the North train station.
On the program of this 33rd edition, Charles de Goal (f - post-punk), Crimson Muddle (f - electro-baroque) and Organic (b - darkwave stoner).
Organic
The first band on the program, Organic (Belgium), is the brand new project of Joris Oster, bassist in Yel and in Silver Riot, and Raphaël Haubourdin, composer and singer of Graceland, a one-man electronic band. As they say, they "create tracks to upgrade your brain to God, using bass guitar and machines. Things between stoner and new wave."
During the concert, Organic presented an extremely wide range of musical mastery, with coldwave, noise, stoner, vintage electronic loops and Raphaël's deep and expressive voice. Some songs are even progressive, as the band also cites Yes as a major influence. On stage, Joris, the bassist, is very spectacular with thousands of different sounds and a true virtuosity. The major highlight in the concert was the track "Waves Are Running", a postpunk jewel that reminds us of The Sound, Cabaret Voltaire and Interpol. A great show to start with! We are definitely looking forward to Organic's forthcoming album, that will be released in June 2012 at the latest. Raphaël also told Peek-A-Boo that Gaston Hollands (Texas Trauma, Modern Cubism) will be joining the group as drummer!
Setlist: 1) Seeds 2) Johnny Craque 3) Waves are running 4) Disturbing Street 5) Colossal Baroque 6) The Meat we Kill 7) UFO.
Live video: 'Waves Are Running' (unreleased track )
Crimson Muddle
This very original French band was created in 2008 by singer and multi-instrumentalist Hellebore, assisted by Annie-Dog and Abesada. Laurent, from Louis Lingg and the Bombs, joined the band in 2011. The band is characterised by a kaleidoscope of styles, like cold-wave, batcave, electro, baroque, all this with a dark and oppressive approach. The ladies released a first album, "Nocturne", in May 2010 by self-production with the support of Manic Depression.
On stage, the trio clearly breaks the rules as the three girls exchange instruments to suit their needs: keyboards, violin, theremin, bass, melodica, glockenspiel, concertina - a real challenge for a sound engineer! The atmosphere is dark and reveals subliminal influences like Siouxsie, the Dresden Dolls, Kas Product, Neubauten but also Rita Mitsuko and Bérurier Noir. But they manage to create something very contemporary and personal without falling into the copy. Projections are used to lead us into a dark and imaginary world. The setlist included tracks from "Nocturne" but also 4 new, unreleased tracks: "Toxic Lane" (check the HD video below!), "Dragon", "Basura" and "Jamais Tranquille". The audience seemed to be hypnotised by the music and the band got an enthusiastic reception. Watch out for their next album in 2012!
Setlist: 1) The Fury 2) Dragon 3) The Chimney Sweeper 4) Unsteady 5) Toxic Lane 6) Le Somnambule 7) L'Innommable 8) Nuit d'Octobre 9) Mentiras 10) Basura 11) Jamais tranquille 12) Elegant Fuckery.
Live video: 'Toxic Lane' (unreleased track )
Charles De Goal
Legendary pioneer of the French scene of the 80s (four albums on New Rose between 1980 and 1986), Charles De Goal combines experimental/avant garde minimal cold-wave with postpunk electro-rock accents, enriched with a formidable energy and radical lyrics. In 2006, the reissue of their first album 'Algorythms' received great interest and led to a series of concerts across Europe and to a new studio album in 2008, "Restructuring". Today, the line-up of the band includes founder Patrick Blain (vocals, guitar), AE (keyboards, guitar, programming), Etienne Lebourg (bass) and Jean-Philippe Brouant (drums).
After the technical break, it was time for the headlining band, Charles De Goal. With a powerful and crystal clear sound, the band set the T.A.G. venue on fire with an energizing show. They alternated old classics like 'Hop, Hop, Hop', 'Synchro', 'Modem', 'Technicolor' with tracks from their last album: 'Passion Eternité' 'Trop Tard' and on the harder songs, the fans in the first rows started a wild pogo and the atmosphere got hotter and hotter. Icing on the cake: the band played two new, unreleased songs: 'Faille', in the punk style and 'Metastasis', a very dark and hypnotic song about cancer. Check the exclusive videos of these new songs below! Patrick Blain told Peek-A-Boo that the 2 tracks will be included on their forthcoming album, probably called 'Metastasis' and due to be released in the summer of 2012.
Live videos:
- 'Faille' (unreleased track)
- 'Metastasis' (unreleased track)
Afterparty
The concerts were followed by DJ sets by Hellebore (Crimson Muddle) and resident X-Pulsiv. Once more, LeFantastique.Night proved to be a true success and a unique platform for alternative music in Belgium.
Photos
- Organic
Links
- LeFantastique.Nights: website - Facebook
- Charles De Goal: charlesdegoal.com - Myspace - Facebook
- Crimson Muddle: Myspace - Facebook
- Organic: Soundcloud - Facebook
Philippe BLACKMARQUIS
08/12/2011
---