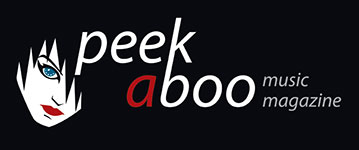 like this cd review
---
SUBHEIM
Approach
Music
•
CD
Ambient
•
IDM (Intelligent Dance Music)
[95/100]

Tympanik Audio
03/07/2012, Chris KONINGS
---
With my discovery of Access To Arasaka's free album "Orbitus", I looked into some of Tympanik Audio's releases. One of the albums I bought was Subheim's debut album "Approach". Yes it's from 2008 but it has seen a vinyl re-release on Denovali, another label that guarantees quality. Subheim is Kostas Katsikas and the project is all about deep emotions caught in cinematographic soundscapes.
Let's face it, there are hunderds such projects so standing out and getting some notice will require truly amazing music, and that's exactly what Kostas achieves here. The entire album is like a soaring trip through the most beautiful landscapes imaginable, across all continents without ever feeling an abrupt change in enviroment. Close your eyes and drift along for the ride... it will be an experience of a lifetime! No need for seatbelts, he let's the music speak for itself and holds back the need to prove himself with so-called "interesting" shockvalues.
On "Howl" the haunting vocals of Katjia add to the beauty, bending and curling around the melodies and beats like a honeysuckle on a wall. A sad title like "Away" can only evoke chilling, distant melodies and it does. Oh it does... don't play while feeling down, you might never get up again! The core of the album are the previous two, plus "Hollow", easily the most disturbing track here with deep, intimidating sounds, disturbing silences and the sensual, brooding voice of Katjia!
Two remixes that add something are also included, Mobthrow's version of "Hollow" is great, as is Flaque's mix of "One Step Before The Exit". One of the best idm/ambient albums of recent years, right up there with the best works of Ab Ovo, Hecq or Gridlock...
Chris KONINGS
03/07/2012
---