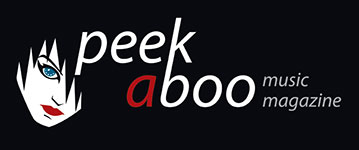 like this cd review
---
MENTALLO & THE FIXER
Associated Projects: Benestrophe, Mainesthai, Polyhedron ‎– A Collection Of Rare, Unreleased & Remastered
Music
•
CD
Ambient
•
EBM
•
IDM (Intelligent Dance Music)
[70/100]

Alfa-Matrix
16/06/2012, Chris KONINGS
---
Mentallo & The Fixer has been running at the forefront of ebm for over twenty years. But it's also one of those bands you're either for or against. After some great albums in the nineties they made the transition to the new century on Alfa Matrix, a label that emphasises on hard hitting beats that (for some nostalgic people) has little to do with the so-called wave or gothic scene. We've been waiting for something new of Mentallo for more then five years now so it's time to let people know they still exist and what better way to do so by making a beautiful box compiling the entiry early history of the band. If you know the past, you might have a hint to what the future will bring and then Mentallo's future must be bright indeed! And it is since they will release their new album "Music From The Eather".

Before Mentallo & The Fixer, Gary Dassing and his brother Dwayne used other monikers like Benestrophe, Mainesthai and Polyhedron. Here they took the electro of bands like Portion Control, Skinny Puppy, Clock DVA and Front 242, embedded their own personality on it and thus became an important part of musical history. Sure, some of the lyrics were naive but weren't you in your teens? I would be worried if not! And once they developed that personal view, Mentallo was born.
The first two cd's are Mentallo's "Until The Blood Flows Freely" and "Inner Sanctum" and combine their trademark industrial/ebm and some great ambient/idm tracks. You could say it all sounds very Zoth Ommog, as in "Continuum" and "Revelations 23", amongst other... Personally I liked the long "Gridlock" idm/ambient tracks such as "Grounded" and "Radiant 1" best. Some songs are to be forgotten completely like the live 1989 track, adding nothing but some insight in their search for identity, fan only material so to speak. Yeah I know, this isn't an album so I should'nt whine about the lack of cohesiveness, but those aren't the only second thoughts I have...
Third part is "Nostalgia Deluxe 1", I wonder what part number 2 will be... It's a collection of tracks by all four bands and Polyhedron is -I presume- their first project. Strongly influenced by New Order, they leave the distortion box behind, resulting in dated synthpop, no wonder they ditched that style quickly and looked for a more challenging sound. Mainesthai is another name that was on the Zoth Ommog/Metropolis roster and this is actually pretty good. Raw vocals that tell a grim message, me like! The rest are Mentallo tracks like "Michael" and "Cherished And Suppressed", both from the late Metropolis years. "Disrupture" and "Narcotik Calling" are from their first "No Rest For The Wicked" album. They are all reworked so again a treat for the fans. And here Gary Dassing is clearly moving ahead of his influences, not something that can be said about his first projects...

Rare and unreleased they say? Well last part is Benestrophe's 1989 album "Sensory Deprivation" and that came out on Ras DVA in 1994 so it can hardly have the unreleased tag... And it's a stuffy affair, not having aged well with very naive lyrics. Most songs are build around simplistic Skinny Puppy sounds and Laibach-like growls so there's not much to be rediscovered here. Add to that the tedious lenght of the tracks, most around the six minute mark, just a few best of songs would have been enough imho. Or nothing at all, if someone wants to hear it you can still find those albums for a few bucks!
I'm guessing most fans have the bulk of this 53! track long release so it leaves me with mixed feelings. Slimming it down to three or even two cd's would have been possible, maybe even with a few free downloads of remixes/reworked songs (the only real reasons for purchase) if you buy the album. So too much to chew through, only for big fans that have huge gaps in their M&TF collection! If you want to discover this band, wait a few months and get the new album, or look up "Continuum"...
Chris KONINGS
16/06/2012
---