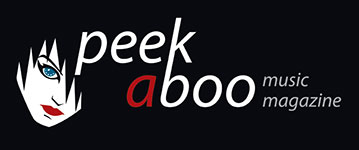 like this cd review
---
SONAR
Cut Us Up
Music
•
CD
Noise
•
Rhythmic Industrial
[85/100]

Ant-Zen
16/06/2012, Chris KONINGS
---
Aaaah Sonar, the pinnacle of rhythmic industrial music from Belgium! Why the hell did they keep us waiting for SIX years? I mean, you can't expect people to live without running water, preferably running water while you're standing in it holding power chords... So finally we can hear some huge slabs of noise again!
More rhythmic than the previous output, "Cut Us Up" doesn't have those mangled, chopped up songs like "Shotgun Radio" anymore. No it's all more "Down Your Head", if you know what I mean... The droning rhythm on "Them And Us" reminds me of Brighter Death Now's "I Wish I Was A Little Girl". Esplendor is also not far away, check the metallic percussions in "Cut Us Up" and "Black Sunset".
Slightly more "song" structures and variation in sounds are achieved on "Melted Dream", by far the best song with drilling beats being added after about a minute. Wow what's that? Another huge difference in this cacophonous noise? "Never Too Late" is another dredging behemoth, followed by a tight and compelling ambient/drone track, finally slowing down your pulse.
It may have taken them six years to come up with enough inspiration, but thank you Dirk and Eric to keep the standard at such a high level! I'm sick of having to grind through 20-track albums with six pointless remixes, which last for 80 minutes, only to realize there are just two or three songs worth listening to. Yeah, it's a dirty job but someone's got to do it ;-)
A must buy for all you Antzzrrzzt, and other rhythm freaks out there!
Chris KONINGS
16/06/2012
---