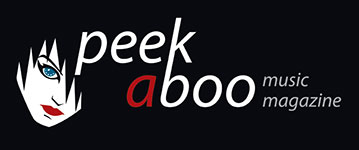 like this cd review
---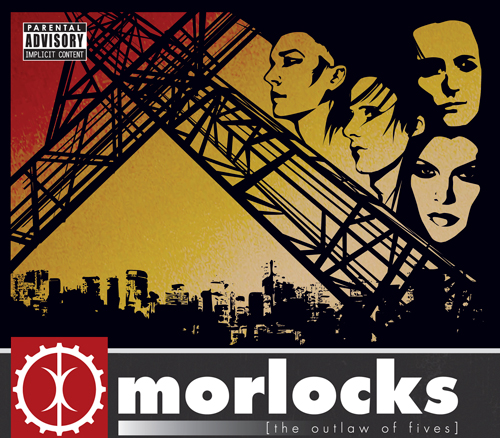 MORLOCKS
The Outlaw Of Fives
Music
•
CD
Glampop
•
Gothic
•
Industrial Metal
•
Neoclassical
[70/100]

10/10/2012, Chris KONINGS
---
After Herzparasit we have another industrial metal band, this time from Sweden. Morlocks have been around since the 90's. After releasing the album "For Your Pleasure?" and the EP "Non Trigger Man", they split up. This left singer J.Strauss with the task of finding a few new bandmembers. Apparently that took a while, because this second album was released ten years after their debut. Well good things come to those who are patient, so let's give it a spin...
After the intro, "Midnight Report" a crazy combination of bombastic gothic metal and superpaced trashmetal. It also has this hero theme, like Queen's Flash Gordon pumped up by Ambassador 21. It's strangely enough quite amazing and compelling, and this 7 minute epic movie theme will leave you breathless. "Lover/Enemy" is again very bombastic, with occasional 'classical' vocals and a storyline that sounds like an opera. Then we hear the alarms going off, the aliens have landed and the world descends into anarchy. Very catchy industrial metal is the perfect follow up to this new chapter of the world of MORLOCKS.
"The Grand Dividing Theory Pt. I & II" could well have come right from Laibach's "NATO". Some more melodic gothic metal is heard in "Whistling In The Dark", it all sounds pretty impressive, they bring it with so much energy, it's hard not to like it. It's a fine line they thread however, the ADHD overdose doesn't do "The Conflict Synthesis" much good. Over 9 minutes long, they don't reach the balance like Lacrimosa so often do. A quiet and introvert song might have worked better for the balance of the album... They do exactly that with "Consecration", it could have been darker though, psychedelic rock solo in the end sort of kills it for me...
A sick and twisted album that stands out by the original combinations. It needs some fine tuning however. But all things considered, you could fare a lot worse so give em a try. A few great moments that will make you go mmmm...
Chris KONINGS
10/10/2012
---