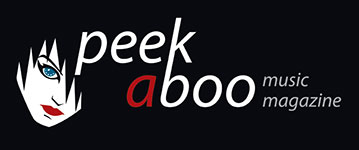 like this cd review

---
DAVID BOWIE
The Next Day
Music
•
CD
Dark Pop
•
Glampop
•
Rock
[84/100]

SONY MUSIC
18/03/2013, Didier BECU
---
Everybody has an opinion about David Bowie. Some think that it would have been better if the Thin White Duke had stopped making records after Scary Monsters and Super Creeps. While some think Let's Dance is a masterpiece, others embrace Heathen. There are even those who go AWOL about his silly dances in Labyrinth. There's one constant element: David Bowie is everybody's hero! He's mine, too, placed high at the top, considering without him, I probably never would have fallen in love with music. Surely I'm not alone in thinking this.
The past years he'd been terribly quiet. Everybody was wondering what their old hero was up to. There were even rumors circulating about the 66-year-old's health, although these turned out to be false as Bowie had been working in silence on his 25th studio. It is a totally unexpected comeback and, as was the case with every other Bowie album, the question arises: is this a good David Bowie-album? The answer is "yes, but…" and for once "but" is an important word. Can one expect the 66-year-old chameleon to top Low, Lodger or Heroes? Of course not, but if you forget about these timeless masterpieces then The Next Day is an excellent album.
The reason this album is so much better than the previous ones is because Bowie tries nothing new. He just uses the sound developed throughout his whole career and spreads it over the length of the album. It's difficult to tell whether this is a new start (considering his age) or if the album is the result of a musician's understanding that only his music will be immortal. Look at the cover of the album, for example. How much more melancholic can one get? It's as if Bowie is hiding his old face, a man who is reflecting on his glorious past. But let's return to the music. Don't be misled by the first single "Where Are We Now?" which might momentarily give the impression that Bowie has turned into Leonard Cohen. There are certainly some bad tracks ("If You Can See Me" and "Dancing Out In Space" lead nowhere), but, in general, this album rocks and has the spirit of Lodger, which is, in my humble opinion, one of Bowie's finest. Bowie could count on the help of both Tony Visconti and Gail Anne Dorsey which was a godsend! The album's opener "The Next Day" is really the best since "Speed of Life." On this track, Bowie shouts the words "Here I am, not quite dying," capturing the album's real character. "Dirty Boys" recalls his collaborations with Iggy Pop while "Love Is Lost" sounds a bit like "Ashes to Ashes." "I'd Rather Be High" contains glimpses of his 80's pop (which is splendid) and "(You Will) Set The World on Fire" even sounds a bit like a Ziggy Stardust rocker. Generally, The Next Day is quite a dark album (with "Heat" perhaps being the darkest song he has written in ages) and the dedicated fans aren't exaggerating at all: this is a classy album. It's not the masterpiece that the media claims, but rather just an excellent album from the greatest musician on earth.
Respect and even more than that.
Didier BECU
18/03/2013
---