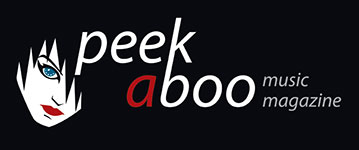 like this article review

---
DAVID BOWIE
How Bowie Found Us
Article
24/01/2016, Marija BULJETA
---
How is it possible to write about Bowie? As I am quite sure no one is interested in my thoughts, who am I to speak about him? Maybe just one of so many thousands of us who will treasure the memory of him forever. We were not a part of his life, but he was a part of ours; it meant no less that we didn't know him, but at the same time we knew what he wanted us to see and that is what matters. In that way he came to each and every one of us.
So when and how did Bowie exactly come to me? I can't even remember, but I would like to remember that moment now. It was at some point in time when I was still a child, as I was raised by parents who were musicians and my older brother, also a musician who always brought home a lot of records. It had to be then, as I soaked in a lot of musical influences from my father, a jazz player, mother, an opera singer, and brother, pretty much anything from punk, metal, new wave etc...
I was born in 1976, but have been learning their language since I could crawl, so Bowie must have happened to me then. I have no memory of the song or the album, I just know if you have so much love for music in you, Bowie has happened to you too.
Of course at that time of my early childhood Bowie was already in his '80s music era so I was first introduced to his new wave and pop work, and as much as I liked whatever he did since then, I became obsessed with all of his 70s work. As someone who has read books, watched every single documentary or interview with Bowie, I decided to drop all that has been written or filmed about him and let him speak to me only through his work. I didn't care they called him a plagiarist, a user, a sponge for someone else's ideas, ditching his fellow musicians when they were no longer useful to him, a 56 kilos fucker addict, taking lines from the books he never actually read... all that was said... all that can be served to you.
But I don't care if he did anything except him being himself, as he had the drive and the vision of what he wanted to be, for a long time before he became Bowie, or Ziggy or Thin White Duke or simply A ROCK GOD. You must have that determination that makes you commit a Rock 'n' Roll Suicide and kill Ziggy at Hammersmith Odeon show (even if that means hurting the people in your band who didn't have a clue), as he did that when the time was right, not waiting for Ziggy to die off on his own, but at the peak of his popularity.
And he moved on, showing the world another face, one of many he had in him, and it is an art to manage them all without seriously hurting yourself. Even if he did pop up at the Blitz for the inspiration for Ashes To Ashes, many could have done it, so why didn't they? It was again Bowie! What Bowie did was always sensing the world, he was like an antenna for the vibrations of the world, channelling them through his mind and spirit and as a result, we have his music legacy today. He was many things, a diverse artist, but all the facts about him, you can easily find on the internet, I am not here to speak about the obvious facts. Of course I liked and admired many other artists, but he always had his place, a private lodge in my heart and mind, and will continue to do so.
It was the first time I cried for Bowie at the "David Bowie Is" exhibition at the V&A museum in London. The exhibition featured more than 300 objects: his costumes, handwritten lyrics, instruments, photos... even his cocaine spoon. I saw Ziggy, Starman, Life on Mars, Blue Jean, Thin White Duke, Labyrinth, Earthling and so many other costumes he kept throughout all these years and his handwritten lyrics and stood in front of every displayed object in disbelief there was a part of Bowie history in front of me. I was well, up to a point. As I walked from one room to another, I remember I entered the room and at that second Life on Mars started playing on the headphones and there it was... the suit... Something heavy hit me like a sledge hammer, but there were people around me, I lost my friend in the crowd, but I was ashamed he would see me cry... but I did. You could see by the size of the suits how skinny he was. I recognized the tie, and although it was really well preserved, the colours of the fabric faded a bit, the song kept playing and I was just standing there, hypnotized. Turned around and there it was... Blue Jean to save me from sinking... I lost my friend in the museum, not knowing he was equally submerged in this overwhelming experience that was obviously too much for two Bowie fans like us. We met at the end when they threw us out, it was 5 pm, the museum was closing. We set on the bench in front, both bursting into tears, not caring if we acted like two complete idiots in front of one of London's museums in broad daylight.
So on January the 10th 2016 I woke up and received a message from my husband: Bowie died. It was on BBC1 this morning at 6:20. I read it and didn't feel a thing at that second. The day went on, I was doing ordinary stuff and I thought, OK, I knew for some time now this would happen soon, as if you have ever seen a person who was about to die, you can now, and I knew it... so I thought I was prepared. It was the next day that I could not stand the fact at all, and the more people posted on Facebook, the worse I got. Suddenly Bowie was everywhere and it hurt so much to look at the posts and the pics. I could not force myself to listen to him, as I usually do. It took me 10 days to play his songs again, just last night I could. Of course I am still in tears every single day, and I can't compare this sadness to any other, as I have recently lost my own father, a great musician and a poet, but it is nothing like that... another kind of pain. As I loved Bowie without him ever knowing I existed; a one way relationship with a person from outer space, an alien, a starman, a god.
Listening to Blackstar at this moment... he must have been a genius and a madman as well.
So this is my story, and it was written so that you can remember yours.
There is still an opportunity for those who have not seen the exhibition to do so!
You can visit it at the Groninger Museum in The Netherlands and it will stay opened until March the 13th 2016.
Marija BULJETA
24/01/2016
---
Waarom over Bowie schrijven? Ik ben er zeker van dat niemand geïnteresseerd is in mijn gedachten over hem, en wie ben ik om over hem te spreken? Ik ben gewoon één van de vele duizenden die de herinnering aan hem voor eeuwig zal koesteren. We waren geen deel van zijn leven, maar hij was wel een deel van het onze. En het is niet omdat we hem niet kenden, dat dat zo veel minder is. We wisten wat hij ons wilde laten zien en dat is alles wat telt, en op die manier kwam hij bij ieder van ons.

Hoe kwam Bowie nu precies bij mij? Ik kan het me niet herinneren, maar nu wil ik er toch eens over nadenken. Het was toen ik nog een kind was, via mijn ouders die musici waren. Ook mijn oudere broer was muzikant en die bracht altijd veel platen mee naar huis. Dan moet het gebeurd zijn, ik was gedrenkt in zo veel muzikale invloeden: mijn vader was jazzmuzikant, mijn moeder was operazangeres en mijn broer wist over punk, metal en new wave.

Ik ben geboren in 1976, maar ik leerde de muziektaal al toen ik nog kroop, dus de invloed van Bowie moet uit die tijd stammen. Vraag me niet welk nummer of album, ik weet alleen dat als je zo veel liefde voor muziek hebt, dat Bowie iets voor je moet betekenen.

Natuurlijk is het zo dat Bowie al aan zijn carrière in de jaren 80 bezig toen ik nog een kind was. Ik leerde dus eerst zijn popwerk kennen. Hoewel ik zeer veel hou van wat hij nadien deed, raakte ik enorm geobsedeerd door zijn materiaal uit de jaren 70. Ik heb alle boeken over hem gelezen, ik keek naar elke documentaire en luisterde naar elk interview met Bowie, en toen besloot ik om alles wat over hem is geschreven of gefilmd is te laten vallen en mij alleen maar te laten leiden door zijn werk. Het kan me niet schelen dat ze hem van plagiaat beschuldigen, dat hij een gebruiker was, een spons van andermans ideeën was, dat hij zijn collega-muzikanten liet vallen als ze niet langer nuttig voor hem waren, dat hij zinnen uit boeken citeerde die hij nooit las... alles wat over je wordt gezegd, kan je gebruiken.
Mij kan het niet schelen, hij bleef zichzelf, hij had de drive en de visie om te worden wie hij wilde zijn, Bowie werd voor een tijdje Ziggy, de Thin White Duke of simpelweg de ROCKGOD. Je moet het maar durven om een Rock 'n' Roll Suicide te plegen of tijdens de Hammersmith Odeon-show op het hoogtepunt van de populariteit onaangekondigd afscheid te nemen van Ziggy, zelfs als je bandsleden daar niets van af weten en je ze daarmee kwetst.
En hij ging voort, hij toonde de wereld opnieuw een ander gezicht, een van de vele die hij had, en het is een kunst om die allemaal te beheersen zonder dat je jezelf verloochent. Zelfs niet toen hij tijdens Ashes To Ashes in de Blitzscène (newromanticscène met o.a. Steve Strange-ed.) opdook, iedereen zou het kunnen hebben gedaan, maar ze deden het niet! Het was opnieuw Bowie!

Bowie tastte altijd de wereld af, als een antenne ving hij de trillingen van de wereld op, hij kanaliseerde die in zijn geest en zijn muzikale erfenis is de onze. Hij deed veel dingen, een veelzijdig kunstenaar, maar ik ga het daar niet over hebben: alle feiten over hem kan je gemakkelijk op het internet vinden. Natuurlijk bewonderde ik hem wegens zijn kunst, maar hij had altijd een plaats in mijn hart en geest, en hij zal dat altijd blijven doen.

De eerste keer dat ik voor Bowie huilde was tijdens de tentoonsteling Bowie Is in het V & A-museum in Londen. Je zag er meer dan 300 objecten: zijn kostuums, handgeschreven teksten, instrumenten, foto's... zelfs zijn lepel die hij voor cocaïne gebruikte. Ik zag Ziggy, Starman, Life on Mars, Blue Jean, Thin White Duke, Labyrinth, Earthling en zoveel andere kostuums hij al die jaren had bewaard. Ik stond bij ieder object vol ongeloof stil omdat ik besefte dat ieder deel van de Bowie-geschiedenis tevens een deel van mijn leven is. Ik hield me flink. Ik herinner mij dat ik op de tweede verdieping stond en plots begon Life On Mars door mijn koptelefoon te spelen…en ik zag dat kostuum. Het was net een voorhamer die me trof, er waren mensen om me heen, ik verloor mijn vriend in de menigte, ik schaamde me een beetje omdat hij me zou zien huilen... maar ik deed het toch. Door de pakken kon je zien hoe mager Bowie wel was. Ik herkende de stropdas, men had die echt goed bewaard, de kleuren van het weefsel waren wel een beetje weg, het liedje bleef spelen en ik stond daar gewoon, volledig gehypnotiseerd. Ik draaide me om en ik stond recht tegenover... Blue Jean, hij redde mij. Ik verloor mijn vriend in het museum, ook al wist ik niet dat ook hij in deze overweldigende ervaring was ondergedompeld die duidelijk te veel was voor twee grote Bowie-fans zoals wij. We zagen elkaar weer tegen het sluitingsuur toen ze er ons uitgooiden. Het was vijf uur en het museum was gesloten. We zaten op de bank aan de voorzijde, de tranen vloeiden over onze wangen, het kon ons niet schelen dat wij ons als twee complete idioten gedroegen.

Op 10 januari 2016 werd ik wakker en mijn man vertelde mij dat Bowie dood was. Het werd op BBC1 gemeld rond 06:20. Ik las het en ik voelde niets. De dag ging voorbij, ik deed de gewone dingen en ik dacht: "OK, ik wist al een tijdje dat dit ooit zou gebeuren." In zekere zin was ik er wel op voorbereid. Maar het gebeurde de volgende dag, je kon er niet meer omheen en hoe meer mensen op Facebook hun Bowie-berichten begonnen te posten, hoe moeilijker ik het kreeg. Plotseling was Bowie overal en het deed zo veel pijn om te kijken naar al die foto's. Ik kon mezelf niet dwingen om naar hem te luisteren zoals ik gewoonlijk deed. Het kostte me 10 dagen vooraleer ik zijn nummers opnieuw kon spelen. Natuurlijk ween ik nog elke dag en ik kan dat verdriet met niets anders vergelijken, zoals onlangs toen ik mijn eigen vader die een geweldige muzikant en dichter was, verloor. Dit is gewoon iets anders... een ander soort pijn. Ik hield van Bowie zonder dat hij dat wist: een liefdesrelatie zonder dat de andere op de hoogte was, ik hield van een persoon uit de ruimte, een buitenaards wezen, een starman, een god. Als ik nu naar Blackstar luister... wat een geniale gek moet hij geweest zijn…

Dit is dus mijn verhaal, ik schreef het, zodat jij het jouwe kan herinneren.

Er is nog een kans voor degenen die de tentoonstelling nog niet hebben gezien , tot 13 maart 2016 loopt die nog in het Groninger Museum in Nederland.
Marija BULJETA
24/01/2016
---