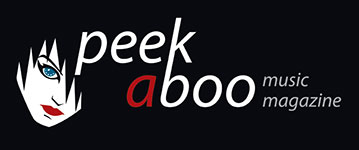 like this digital review
---
ULTRANOIRE
Disclosure
Music
•
Digital
Synth Pop / Electro Pop
[87/100]

Self-released
22/01/2016, Marija BULJETA
---
This interesting German-Hungarian duo consisting of two members, Josef Stapel (singer/songwriter) and Szilard Kun (musician, keyboardist), has recently released their debut album Disclosure. It consists of 11 tracks including 6 songs from their first and second EP's and four tracks that were never released.
What Disclosure is all about can be heard right from the start. In The Darkroom is a perfectly chosen opening track for dark synth pleasure that awaits you further. It is dark, it is moody, it is slow and sticky and makes a statement: here is the dark side of synth music!
Leaving Sensoria is a bit more melancholic, but the feel of darkness you could sense on the first track is gone, so even though it is not an uplifting track, it is not as heavy. Bad Moon Rising continues with the ambiental feel, as you are in a perfect dream space of synthetic landscapes; the sounds are flowing and ethereal. A bit more daring beat line can be heard on Drowning Man, which is again a truly dark and, this time a bit minimalistic piece, leaving the listener following the voice and rhythm. And if you're into a dancy rhythm, you may be able to find it on Lost (Shifting Realities 2012) along with a more uplifting tune this time, so the track immediately stands out, as this is the most danceable track on the album so far.

Even though we didn't expect much of a dance material here, this song has that quality, good beats and catchy tune, but remaining melancholic and dark. Taste Me brings me a hint of some Depeche Mode vibe, but as a slow dancer. Desperation gets Ultranoire back on track of melancholia merged with rhythm again, so, another dance floor material is here, very melodic tune and beat that can get you move.
The closing track Singularity is again perfectly chosen, as it rounds up the whole story of Disclosure and closes the album in a dark melancholic way, as we could recognise that Ultranoire is about finding beauty in those darkly painted feelings and sounds.
Marija BULJETA
22/01/2016
---
Het interessante Duits-Hongaarse duo Ultranoire bestaat uit twee leden: Josef Stapel (zanger/componist) en Szilard Kun (toetsen). De twee brachten onlangs hun debuutalbum Disclosure uit dat uit 11 tracks bestaat waarvan 6 ook al op hun eerste twee ep's stonden, aangevuld met vier niet eerder uitgebrachte tracks.
Meteen vanaf het begin hoor je waar Disclosure voor staat. In The Dark Room is een perfect gekozen openingstrack die je donker synthplezier bezorgt. Hij is donker, humeurig, traag, plakkerig en er wordt een statement gemaakt: dit is de donkere kant van de synthmuziek!
Leaving Sensoria is een beetje melancholisch en wat minder zwaar, maar het duistere gevoel dat je op het eerste nummer hoorde is verdwenen. Bad Moon Rising heeft een ambientgevoel, net alsof je in een perfecte droom van synthetische landschappen met etherische geluiden vertoeft. Drowning Man is meer gedurfd, dit is echt donker en zelfs wat minimalistisch. Mocht je op zoek zijn naar wat dansbare ritmes, dan vind je die op Lost (Shifting Realities 2012), tot dusver is het de meest dansbare track op dit album. Hoewel we niet meteen dansmateriaal verwachten, heeft deze kwaliteitssong heel wat goede beats en een catchy melodie, maar het blijft vooral melancholisch en donker.
Het langzame dansnummer Taste Me heeft wat weg van Depeche Mode, maar op Desperation komt Ultranoire weer op de rails van de melancholie terecht, ofschoon je er ook lekker kan op dansen.
Singularity is alweer perfect gekozen, omdat het het hele verhaal van Disclosure op donkere melancholische manier afsluit.
Marija BULJETA
22/01/2016
---