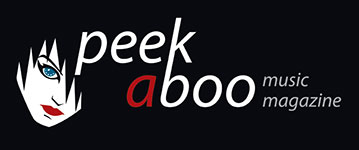 like this cd review
---
THE KLINIK
Eat Your Heart Out
Music
•
CD
EBM
•
Electro
•
Industrial
[75/100]

Out Of Line
17/03/2013, Chris KONINGS
---
The hottest news you'll hear in 2013 is not Habemus Papam, no no it's the fact that the Klinik are back with a new album. A pioneering ebm band, they have been of tremendous influence for the ebm electro genre, not only for their music but also for their image and visuals. What's so great about them is that they don't give a shit about what's happening in the music business, no they just march on in their trademark direction. Cold, menacing, minimal ebm with lots of industrial soundscapes and the hissing voice of Dirk Ivens. It's been 22 years since their last album and it sounds like those years didn't even happen...
Is that a good thing? Well I like it when bands say the occasional fuck you, so for me it's a plus. I just love those KORG MS-20 loops, they can make anyone shiver. It starts great with the ominous "Nothing You Can Do", rumbling beats, distorted electronics and the usual hissing voice. The more upbeat "In Your Room" is sm related I think, the sound would suit your dungeuon like a leather necklace. "Bite Now Bite" bears much resemblance to "Moving Hands", it's not as good though...
Best song for me is "Stay" because of the unusual structure, they finally sound edgy and dangerous again. "Therapy" is a good instrumental, but most songs are pretty straightforward Klinik quality ebm. Like "We Are One", another slow and menacing poisonous song with good lyrics. Back to the dancefloor with "Those", another good one, too bad no variation in his voice... I liked the vocals of "Stay" and "We Are One" better but that's just me.
"Closing Time" is obviously the last song, again a good one with even a few dance influences! The Klinik are back, I didn't think that much of this new album at first, but after a while it does grow on you. And as Dirk says in the interview, some people from Argentina would rather see The Klinik then Franciscus I... I know I would!
Chris KONINGS
17/03/2013
---