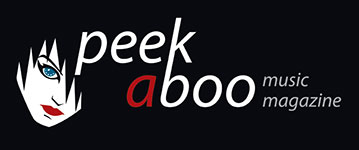 like this cd review
---
THE SOFT MOON
Zeros
Music
•
CD
Post Punk
•
Psych Rock
•
Shoegaze
[80/100]

Captured Tracks
26/10/2012, Philippe BLACKMARQUIS
---
The Soft Moon is one of the prominent American bands from what I call the witch-wave movement, which also includes A Place To Bury Strangers, In Death It Ends, Zola Jesus, Animal Bodies, etc. Those band produce an vintage psychedelic shoegaze darkwave music with ghostly overtones. The first album of The Soft Moon was the solo project of Oakland's Luis Vasquez. In the meantime, the project has become a band, first for live performances but later on, also for recordings.
The result is an amazing sophomore album. The sound is again claustrophobic, hypnotic and dark... but here, the minimalistic production has been replaced by a very clean, clear and powerful sound, mainly thanks to the work of producer/engineer Monte Vallier. The snare drums, especially, are extremely sharp and noisy (maybe a little too much).
After an apocalyptic intro: "It Ends" (maybe a hint at "In Death It Ends"?), which ends in a ghostly breath, the first full-fledged song, "Machines" explodes like a slap in the face. The droning flenge-toned bass line is crushed by a pounding snare drum and Vasquez' whispers echo in the distance. Then, the title track starts with a Cure fuzz guitar riff, and the song structure is similar to "Machines". At the end, screaming synths swell to reach a noise climax. "Insides" is probably the album's most "accessible" song, with a nice guitar riff and catchy vocals with understandable lyrics! The ghost of Robert Smith is hovering over here! After two weaker tracks, "Remember The Future" and "Crush", "Die Life" is the second strongest song on the album. Here again, the title could be a hint to another band, this time Agent Side Grinder (Die To Live)?... It starts with a swirling synth riff and develops into a hypnotic nightmare, haunted by screams and dreadful drones. "Lost Years" allows you to rest a bit before "Want", a tribal song dominated by a bass drone, a repetitive voice and crazy hand drums! Then a synth sounding like an ambulance siren grows slowly in pitch and in volume to reach an eery climax. The end of the album is "It Ends" but written in reverse: "ƨbnƎ ƚI" and sounds like the first track played in reverse.
Oddly enough, this album has a much better sound but I can't refrain from preferring the previous one, with its muffled and ghostly atmosphere. But both albums are great: they succeed in creating a grey melancholy and a beautiful aural dissonance. Ideal for Halloween! Buy it!
You can listen to the full album in streaming here (limited in time).

Philippe BLACKMARQUIS
26/10/2012
---