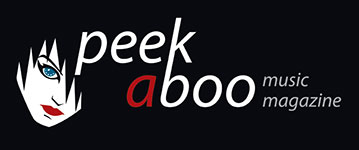 like this concert review
---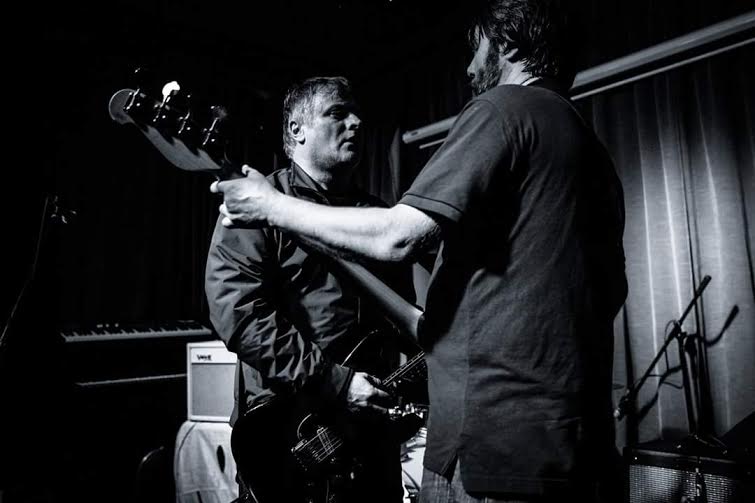 THE G-O-D
Manchester, Gullivers (12/12/15)
Concert
16/12/2015, Karen CLARKE
---
The G-O-D is a new three piece band from Manchester made up of guitarist Chris Bridgett (Dub Sex, Rude Club), drummer Si Wolstencroft (The Fall, Ian Brown) and bassist Karl Hildebrandt.

The performance at Gullivers (Manchester) was only the second gig since forming a few months ago, following a shared desire to get back to the raw power of the punk legacy ,combined with some Manchester magic.
The gig was a sell out and they were the main support for Heavy On The Magic. In an era of bands involving numerous members and all sorts of gadgetry and gizmos on stage, I couldn't wait to hear what this three piece band would deliver.

The G-O-D did not disappoint. The opener 20 Years Ago was a clear statement of intent. Bridgett's beautifully fragile vocals overlaying the triple combo of instruments and belying the fact that there were only three of them on stage. The tempo picked up pace with the defiant Impulsive and through the rest of the set, until they briefly slowed things down with Barrel Of A Gun, a song imploring you to ignore regrets and seize life. They ended their eight song set with the newer tracks Going Over The Top and There Goes My Baby.

The musical message was clear. Keep it beautifully noisy, resonant of the punk era, yet enhanced by a level of musicianship which delivered on all fronts. Bridgett's guitar spiralled and tumbled, leaving gaps in all the right places. Si's drumming was beyond rhythm section and is central to the sound. Hildebrandt's bass was gorgeously dirty. A three piece, huh? Put the right three together and you don't need anything else.

Pictures by Debbie Ellis
This review is also published on Luminous Dash.
Karen CLARKE
16/12/2015
---
The G-O-D is een nieuw trio uit Manchester dat uit zanger-gitarist Chris Bridgett (Dub Sex, Rude Club), drummer Si Wolstencroft (The Fall, Ian Brown) en bassist Karl Hildebrandt bestaat.
Sinds de groep een paar maanden geleden werd opgericht, was het concert in de Gullivers-zaal (Manchester) nog maar pas hun tweede optreden. Hun geluid is duidelijk: dit drietal wil terugkeren naar de rauwe energie van de vroegere punk, en dat in combinatie met wat Manchester-magie.
Het optreden was uitverkocht, maar eerlijkheidshalve waren ze het voorprogramma van Heavy On The Magic. Maar goed, in tijden waarin bands op een podium niet meer voorstellen dan het tonen van wat gadgets, kon ik niet wachten om te ontdekken wat dit trio zou brengen!
The G-O-D stelde niet teleur. De opener 20 Years Ago was een duidelijk statement. Bridgetts breekbare (maar wondermooie) zang overlapte de instrumenten waardoor je helemaal niet kon horen dat er slechts drie mensen op het podium stonden. Het tempo werd wat verhoogd in het uitdagende Impulsive, en dat ritme werd de hele set volgehouden tot er met Barrel Of A Gun een trager moment kwam. Een schitterend nummer waarin men je aanmant om geen spijt te hebben over dingen in het leven, maar gewoon van alles proberen te genieten. De band eindigde z'n korte set (8 nummers) met twee nieuwe tracks: Going Over The Top en There Goes My Baby.
De muzikale boodschap was duidelijk. Alles werd op een mooie wijze luidruchtig gehouden, versterkt met echo's uit het punktijdperk en gebracht door muzikanten die op alle fronten hun mannetje staan. De gaten werden prachtig opgevuld door Bridgetts gitaarspel, het drumwerk van Sis ging lekker buiten de lijntjes en stond centraal, terwijl de basgitaar van Hildebrandt lekker vies klonk. Wat zeg je, gewoon maar een trio? Zet de juiste drie personen bij elkaar en je hebt niets anders nodig!
Debbie Ellis nam de foto's.
Deze recensie verscheen ook op Luminous Dash.
Karen CLARKE
16/12/2015
---
---