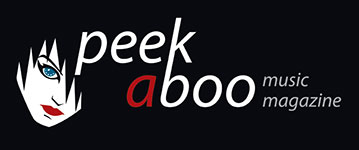 like this cd review
---
CONTROL
Transgression
Music
•
CD
Industrial
•
Power Electronics
[80/100]

Ant-Zen
31/10/2013, Chris KONINGS
---
After ten years the industrial project of Thomas Garrison found its way to Ant-Zen, after beind on the roll with Misantrophe Studios (his own label), Freak Animal Records and a few other noble unknowns. His music hovers between dark ambient and power electronics so it's an unusual genre for Ant-Zen.
Structurally, most songs are similar with a slow build-up of forces and then unleashed at its unsuspecting victims. Very organic sounds as well , with lots of pitchshifting and pulsating highlights. Most power electronics or industrial artists just make heaps and heaps of noise with a minimum of structure but Thomas his work is similar to Orphx, always adding and subtracting sounds/effects.
I really like the whole album, it;s very well balanced with terrifying and insane parts strengthened by his maniacal vocals. Other songs are calm, still dark and ominous but no onslaught to your senses, so there are different moods to get shoved into. For instance, "Arise Lies" has a very slow and ominous build-up, only to result in slabs of noise and his insane screams. A good way to describe a world of lies IMHO... Another slow but relentless song is "Transgression".
Harsher and more agressive is the sharp edged "Mechanical Suffocation", the name says it all, machinery like grinders and breakers doing a dance of death and you are on the receiving end. The same goes for "Cruel Intent" and also the last song "The New Death", the apotheosis of a very powerful album.
Live I've seen him twice now, in Wommelgem (Belgium) and also at Maschinenfest. I liked the Wommelgem gig best, a small basement remains the best place for such performances... Also Thomas seemed more at ease and the crowd was actually responding to his music... So if you get a chance, check him out, he's pretty great at what he does!
Chris KONINGS
31/10/2013
---