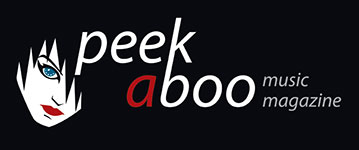 like this cd review
---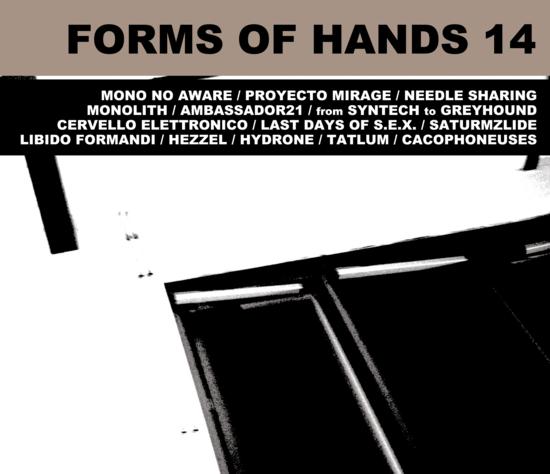 FORMS OF HANDS 14
Forms Of Hands Compilation
Music
•
CD
Electronics
•
Industrial
•
Power Electronics
•
Rhythmic Industrial
[95/100]

Hands Productions
16/05/2014, Peter HESELMANS
---
Forms Of Hands 14 is the sampler cd made for the FOH festival. All these 14 bands were on stage during this great industrial weekend.
Sometimes people, who are into industrial and dance music, ask me which album they should buy for introduction to this scene,. Well here it is! Rhythm 'n' noise, industrial infused techno, pure electronics…, this sampler gives you a wide choice in musical industrial styles.
Bands like 'Hydrone' will introduce you to an archaic ambient sound. 'Monolith' or 'Cacophoneuses' will make you move for sure with fuzzy dub techno and rhythmic noise. All the tracks on this album are exclusive, and I even think that the big boss from the 'Hands Label' kept intentionally some fantastic tracks to put on his sampler.
Personal favorites are 'Be Brave' from 'Libido Formandi', a kind of pure electronic track with some nice gritty rhythm punch in it. 'Saturmzlide' , with an electro track with a frivolous Kraftwerk reference, and the really brilliant crusty rhythmic noise track 'Blind Spot' by 'Hezzel' who brings you in a trance with his powerful loops and hard electronics. 'Ambassador21' brings you like can be expected more digital hardcore.
'Mono No Aware', 'Greyhound' and 'Proyecto Mirage', perhaps the more known bands on this label bring you more electronic beats, with the power that can wake the dead. This brilliant sampler brings you everything you want to hear towards industrial music, but don't wait to long because this compilation is limited to 1000 copies.
Tracklist:
1.TATLUM – Number One Rule
2.HYDRONE - Q
3.SATURMZLIDE – Good Morning Mr. Corleone
4.LAST DAYS OF S.E.X. – Destroy Patriotism
5.from SYNTECH to GREYHOUND – New Horizons
6.NEEDLE SHARING - Angst
7.MONO NO AWARE - Ookami
8.CACOPHONEUSES - Paranoïa
9.HEZZEL – Blind Spot
10.LIBIDO FORMANDI – Be Brave
11.CERVELLO ELETTRONICO - Phantom
12.AMBASSADOR21 – Channel Zero (FOH)
13.MONOLITH – Back to the Source
14.PROYECTO MIRAGE – Automatic Audience
Peter HESELMANS
16/05/2014
---