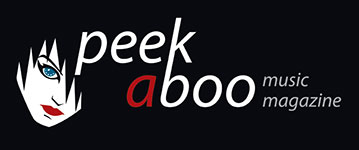 like this cd review
---
VARIOUS ARTISTS
DWA REMIX WORKS by Studio-X
Music
•
CD
Avant-garde
•
Cold EBM
•
Cyberpunk
•
Dark Electro
•
Drone
•
Drum n bass
•
Electro Rock
•
Electropunk
•
Harsh
•
Hellelectro
•
Industrial Metal
•
Industrial Rock
•
Synth Pop / Electro Pop
•
Trance/Rave
[90/100]

DWA
15/10/2013, Filip VAN MUYLEM
---
DWA brings out a complete saga of remixes and this one can be seen as the summum. If you love bumpin' beats, a high tempo, food for the clubs: DWA brings it on a plate.
To start, I love the remix of Cyferdine (Sleeping with Sirens), Nitro/Noise (hell yes: Synchronised Beat F**K), C-Lekktor (X-Tension in progress), Surgyn (Hit the nerve), as I know the originals.
The Crystalline Effect (Broken) is new for me and seems not to fit into my kind of thing. Technolorgie (Perverts and whores) sounds nice and agressive, just the way I love it and might be something for the VP live 2014 (or 2015). Blakopz (Brainwashed) is really footstamping and a bomb on the dancefloor, Detroit Diesel (Dance of the Dead) is good but I don't feel this is my vibe, Cygnosic (Bury your hate) is some great aggressive stuff that fits perfectly into clubland, FGFC820 (Legion) sounds nice and perfect for clubbers!
It's a shame I don't have more time to get deeper into it, but I'll give you the link so that you can see for yourself, as it's just awesome!
Anyway: it's a nice way to get to know other bands from DWA and great to hear some known stuff reworked! It's also nice to see that half of the bands were on the VP live bill!
So for the fans of VP live:
http://www.indiegogo.com/projects/vp-live-2014-festival
If you want to listen to these songs and buy them:
http://dwa-digital.com/album/dwa-remix-works-6
and here is the global review of all the albums:
http://www.peek-a-boo-magazine.be/en/reviews/various-artists-dwa-xxx-100-remixes/?viaadmin=1
Filip VAN MUYLEM
15/10/2013
---