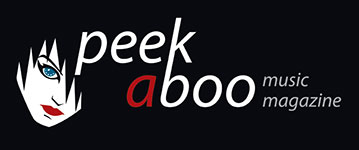 like this cd review
---
EINHEIT, ESCH & MUR
Terre Haute
Music
•
CD
Acoustic
•
Avant-garde
•
Electro
[84/100]

Self-released
15/10/2013, Filip VAN MUYLEM
---
To start with: I don't think I have to introduce these people, right? Each of them is a genius and has proven more than enough their qualities and now they are even joining forces! I'm also happy to hear some new studiowork after seeiing Mona Mur & En Esch in concert in Brussels (thx to Fred. Cotton).
The starter is a bit strange, as it's a child's song, one we sing before the kid(s) go to dreamland 'Sleep baby sleep', no kidding? The title is not corrupt, it is indeed true and very sweet (with a torn). Mona Mur's voice is just so fitting for this one. The minimal electronic sound is also perfectly matching with the voice. This one could have been sung by Bertolt's Brechts Baal.
'Hacken' is an expiremental electronic song, with some sexual appealing (could be the German version of Die Form'). Both voices are nicely blending in.
'Reach for the sun' is a nice song sung in English with slow beats and En Esch on vocals. This one must have been inspired by Icarus. The spoken word halfway is nice. You have to read the booklet to discover who it is...
'Kiss the ring' starts a bit on a weird angle: slowly trying to provoke. Once again I feel the influence of Die Form and love the vibe. This one can make it on the dancefloor, as a starter. I see some people dancing on it and I can even see some show element in it (some S/M). NIN and 'Closer' could be an influence for this one.
'Salomon song', here we are wih the rework of Bertolt Brecht's song! I know some of his work in the version of David Bowie, but this one is for sure something else! It's a bit strange to hear this kind of drunken song turned into avant-garde electro. a nice try, but I have to get used to it.
'Schick Kaputt' has the typical Einstürzende Neubauten industrial/electro sound, but that's pretty normal, right? Somehow I start nodding my head after a while, seems like this song is getting into me after a while. I think it has prouven to be a great song!
'Terre Haute' starts slowly, but the electronics and industrial ads pumps it up after a while. This one is the perfect closure for the collaboration. The 3 different talents come together and blend in styles and talents. It's the highlight of this album.
For those who want more:
http://30tk2013.sehrgut.de/23-11-mona-mur-en-esch/
and here is the link if you want to purchase this jewel:
http://www.cdbaby.com/cd/einheiteschmur
♫ Terre Haute - Einheit, Esch & Mur. Listen @cdbaby
www.cdbaby.com
the facebookpage:
https://www.facebook.com/einheiteschmur
Filip VAN MUYLEM
15/10/2013
---