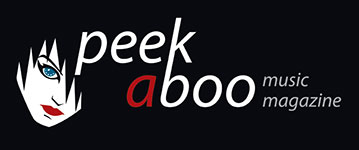 like this movie classics review
---
ANDRZEJ WAJDA
INNOCENT SORCERERS (NIEWINNI CZARODZIEJE)
Movie
•
Movie classics
Nouvelle Vague
[78/100]

Second Run DVD
15/10/2013, Didier BECU
---
Along with Roman Polanski and Krzystof Kieslowski, Andrzej Wajda can claim the title of being one of the greatest Polish directors of all time. His decision to become a filmdirector wasn't that obvious though. Just like mzany of his countrymates Wajda felt a deep wound that was caused through the war. He decided to study at the Arts Academy at Krakow and became a painter. Wajda never felt good about this and when going with some friends to the beach his whole life changed when he saw an advert for the filmschool at Lodz. The artist left the beach and took a train to get an inscription for the filmcourse. Just like other Polish artists such as Munk or Kawalerowicz , Wajda suffered from a complex. Many of his mates lost their lives in the forest and the Allies just "thanked" the death by giving their country to the Soviets.
In a way you can say Wajda is a real patriot and of the films that shows this is Kanal which got rave reviews at the Filmfestival of Cannes. The press saw a new miracle in his way of work and through that they came up with the term Polish Filmschool. Today lots of filmfans just think that this is the name of a gathering by some Polish directors, but it's all about Polish filmmakers who were discontent with the way they were treated by the Soviets.
After the making of one of his warmovies (Ashes And Diamonds), the author Jerzy Andrzejewski knocked once again on his door. It was Jerzys dream that Wajda would make an adaption from his novel Innocent Sorcerers (Niewinni Czarodzieje). Wajda wasn't that much thrilled about it as it dealt about a generation which wasn't his. The youngsters in Innocent Sorcerers are rebelling against the boredom which was caused by the system. They wanted modern clothes (not the uniforms that they were given) and above all they wanted to listen to the hip jazzmusic. As Wajda wanted to thank his friend, he agreed in making the film. And I guess we have to thank God for that.
It's surely no coincidence that at the time of shooting Jean-Luc Godard was directing A Bout De Souffle, as Innocent Sorcerers is nouvelle vague to the core. The streets of Warsaw never looked that hip and if it wasn't for the moments you never could guess that this movie is located in the Polish capital.
Somewhere you can state that nothing happens during the movie, even the dialogues are without any meaning, except for their rebellious character. It are youngsters who are looking for something more, but somewhere they already realize that they'll find nothing in the end. Andrzej (Tadeusz Lomnicki) is a young doctor who examies young boxers. His real life begins at night when the young man with the bleached hair turns into Medicine Man with his jazz combo. His life is his music, no nightclub (or woman) is safe. You can say it's a nihilistic way of life, but at the same time it's a protest against the Soviet-ideology.
Talking about those communists. They really weren't delighted with the movie and so it happened that Wajda was forced to change the end. Ironically they didn't say anything about the naughty act by Pelagia (Krystyna Stypulkowska), as they just wanted a happy end. The church (who were pretty powerful in Poland these years) noticed Krystyna Stypulkowska and claimed that Innocent Sorcerers should be forbidden.
So yes, Innocent Sorcerers contains a lot of history and has a huge cultdose. Not only there's a young Roman Polanski tob e noticed, but there's also Krzystof T. Komeda who was a jazzmusician and can be considered as one of the major persons in Polish underground. These days Innocent Sorcerers has a lesser impact, but that's only because so many directors have adapted the style of cinematographers like these. You can easily state that Innocent Sorcerers can be considered as the Jules & Jim or Otto E Mezzo from Poland.
As an extra you'll find a very current detailed interview with Wadja. This disc is recommended for anyone who is into 60's moview with a very own touch.
Didier BECU
15/10/2013
---
Samen met Roman Polanski en Krzystof Kieslowski kun je gerust stellen dat Andrzej Wajda één van de grootste Poolse cineasten aller tijden is. Nochtans is zijn beslissing om filmregisseur te worden geheel onverwachts gekomen. Na de Tweede Wereldoorlog die bij hem (en vele andere landgenoten) een diepe wonde achterliet, ging hij studeren aan de kunstacademie van Krakow, doch voelde hij zich daarmee geen seconde goed in zijn vel. De jonge Pool vertrok samen met enkele vrienden op vakantie en een advertentie veranderde zijn leven. In een krant zag Andrzej een advertentie voor een filmopleiding in Lodz. De kunstenaar verliet pardoes het vakantieoord en nam de trein om zich voor deze cursus in te schrijven. Zijn eerste films handelden over de gevolgen van de Tweede Wereldoorlog. Net zoals zijn tijdsgenoten Munk en Kawalerowicz zat Wajda met een complex. Vele vrienden hadden de oorlog niet overleefd en het was vooral de manier waarop het Westen de Polen "bedankten" dat hun zuur opbrak. De Polen vochten mee aan de zijde van de geallieerden, doch stond hun land na de oorlogsverschrikkingen onder toezicht van de Russen.

Een van de eerste films die dat patriottisme ophemelt is Kanal. Deze film werd zeer goed onthaald op het Filmfestival van Cannes waardoor Wajda algauw door de cinefiele pers een nieuw wonderkind werd genoemd. Het is ook diezelfde pers die de term Poolse Filmschool in het leven wierp. Nu denken vele filmfans dat men hiermee een groepering van grootse Poolse cineasten bedoelt, doch gaat het wel degelijk om misnoegde Polen die via de kunst op hun manier hun misnoegen uitten.

Na het maken van één van zijn oorlogsfilms (Ashes And Diamonds) kwam de auteur daarvan (Jerzy Andrzejewski) opnieuw aan de deur van Wajda aankloppen. Jerzy wilde absoluut een verfilming van zijn boek Innocent Sorcerers (Niewinni Czarodzieje). Wajda zag dat evenwel niet echt zitten, want dit ging over een generatie die niet de zijne was. In Innocent Sorcerers gaat het om naoorlogse jongeren die rebelleren tegen de saaiheid die de politieke situatie hun oplegt. Zij willen moderne kledij en niet de verplichte uniformen, het zijn jongeren die hunkeren naar de hippe wereld van de jazz. Omdat Wajda zijn vriend toch wilde bedanken, stemde hij in met de opdracht. Gelukkig maar, want dankzij Innocent Sorcerers werd Wajda bevrijd van het juk die de trauma van de oorlog was.

Het is niet zonder toeval dat op hetzelfde moment Jean-Luc Godard bezig was met de verfilmingen van A Bout De Souffle, want Innocent Sorcerers is pure nouvelle vague. Nog nooit zagen de straten van Warschau er zo hip uit, op de bekende monumenten na zou je zelfs nooit vermoeden dat dit verhaal zich afspeelt in de Poolse hoofdstad. Innocent Sorcerers kan je eigenlijk het best omschrijven als een eigenzinnige tijdsopname van een nieuwe generatie. Er gebeurt weinig of niks in de film, zelfs de dialogen zijn (op hun rebelse inhoud na) leeg. Het zijn jongeren die op zoek zijn naar zichzelf en zich er van bewust zijn dat ze waarschijnlijk niets zullen vinden. Andrzej (Tadeusz Lomnicki) is een jonge arts die zich bekommert om de gezondheid van boksers. Het echte leven van deze man met zijn opvallend wit kapsel begint 's nachts. Dan transformeert de ernstige dokter zich tot een uitzinnige jazzmuzikant die met zijn groepje de nachtclubs onveilig maakt. Alles draait om er zelf goed uit te zien en zo veel mogelijk vrouwen binnen te halen. Een nihilistische visie, maar tegelijkertijd één die tegen de principes van het communisme indruist.

De communisten waren trouwens allesbehalve tevreden met deze film waardoor hij onverbiddelijk in de handen van de censuur belandde. Vreemd genoeg stoorden de communistische moraalridders zich niet aan de opwindende striptease-act van Pelagia (Krystyna Stypulkowska), maar wel aan het einde. Een film zonder happy end, kon niet en dus werd Wajda gedwongen om een nieuw slot neer te pennen. De kerk die een zeer grote macht had in het naoorlogse Polen had de wulpse beelden van Krystyna Stypulkowska wel gezien en zij riepen Innocent Sorcerers uit tot één van de films die moest verboden worden.

Innocent Sorcerers is dus een prent met heel wat geschiedenis en een hoog cultgehalte. In de film zie je namelijk een zeer jonge Roman Polanski en Krzystof T. Komeda aan het werk. Komeda was in de jaren zestig een gevierde jazzmuzikant die tot op vandaag nog altijd als één van de belangrijkste undergroundartiesten wordt beschouwd. Als film heeft Innocent Sorcerers wat minder impact, maar dat is nu eenmaal het noodlot van de meeste films uit de nouvelle vague-beweging. De technieken zijn tegenwoordig zo vaak gebruikt dat het niet meer opvalt hoe innoverend deze films wel waren. Innocent Sorcerers is de Otto E Mezzo en de Jules & Jim van Polen.
Verplicht kijkvoer dus voor cinefielen die een voorliefde hebben voor aparte films uit de jaren 60.
Didier BECU
15/10/2013
---