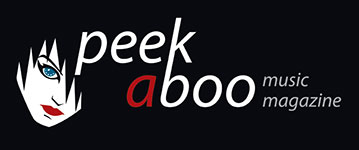 like this vinyl review
---
MATHON
Terrestre
Music
•
Vinyl
Ambient
•
Experimental
[73/100]

23/05/2011, Ward DE PRINS
---
Mathon, the Swiss trio composed of Pete Leuenberger, Roger Thomas Stucki & Augustini, brings a sort of experimental ambient. For this 12 " vinyl they have worked with guest musicians for every song. It is also accompanied by a DVD.
Musically the whole work drifts quietly and brings us a relaxing sort of trance. The variety of sounds constitutes a whole and works so well. Sounds that remind me of didgeridoo, violin, acoustic guitar, dripping water, rasp on a metal plate, squeezing a balloon, it might (probably) be all just imagination but the variety of accompanying sounds holds my attention.
It is not an innovative sound, but a good sound collage, which I can perfectly enjoy while reading a good book, or when looking at a slow sunset. The heavily ambient tinted piano playing reminds me rather of the easy to find, ten a penny, relaxation CDs, but the additional and more experimental sound layers still can make it interesting.
"Parsec"is the best song, for me at last, a touching song, with the combination of bubbles, bells, transformed women's voices, bizarre crackling and a quiet rippling but constructive rhythm and a multitude of inexplicable electronic sounds (why do I keep thinking about some kind of robot-frog?). Great song.
The accompanying DVD can tempt me less. The images do not fit to the music. They are indeed produced and executed beautifully (except the first, boring version of Parsec by Magdesign video), but they give little added value to the music.
A pretty album for those who prefer a semi-experimental relaxing ambient approach!
Ward DE PRINS
23/05/2011
---
Mathon, het Zwitserse trio bestaande uit Pete Leuenberger, Roger Stucki & Thomas Augustini, brengt een soort experimentele ambient. Voor deze 12" vinyl hebben ze voor elk nummer samengewerkt met gastmuzikanten & het geheel is ook nog eens vergezeld van een DVD.
Muzikaal kabbelt het geheel rustig voort en brengt het een soort van relaxerende trance teweeg. De veelvoud aan geluiden vormt een geheel en werkt zo ook. Geluiden die me doen denken aan didgeridoo, violen, akoestische gitaar, gedruppel van water, gerasp op een metalen plaat, knijpen in een ballon, het is misschien (allicht) allemaal maar verbeelding maar de veelvoud aan begeleidende geluiden houdt mijn aandacht vast.
Het is geen vernieuwend geluid, maar wel een mooie geluidscollage, die me perfect kan begeleiden bij het lezen van een mooi boek, of het genieten van een langzame zonsondergang. Het sterk ambient getinte pianospel doet me eerder denken aan wat je terug vindt op dertien-in-een-dozijn relax-cd's, maar de bovenliggend, meer experimentele geluidslagen maken het toch boeiend.
"Parsec" is het nummer dat er voor mij uitsteekt, een aangrijpend nummer, met de combinatie van bellen, klokken, getransformeerde vrouwenstemmen, gong, bizar gekraak en een rustig voortkabbelend doch opbouwend ritme en een resem onduidbare elektronische geluiden (waarom denk ik in godsnaam aan een robot-kikker?). Prachtig nummer.
De begeleidende DVD kan me minder bekoren. De beelden passen voor mij niet bij de muziek. Ze zijn weliswaar knap in elkaar gezet (buiten de eerste, saaie versie bij Parsec door Magdesign video), maar geven me weinig toegevoegde waarde bij de muziek.
Een mooi plaatje voor zij die graag met semi-experimentele inslag relaxerende ambient horen!
Ward DE PRINS
23/05/2011
---